Lemon Tree Hotels adds Bhubaneswar and Kasauli properties to portfolio
01 Aug 2023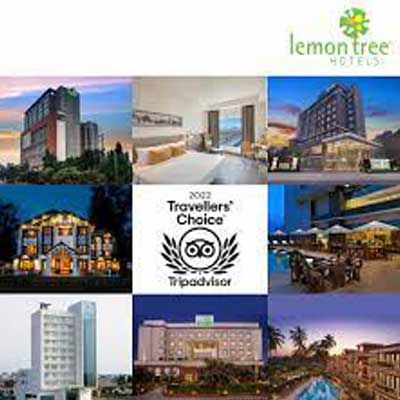 Lemon Tree Hotels continues its strategic expansion with the addition of two new properties, Lemon Tree Hotel in Bhubaneswar, Odisha, and Lemon Tree Mountain Resort in Kasauli, Himachal Pradesh. These additions align with the company's asset-light growth strategy and diversify its offerings across different travel destinations in India.
Lemon Tree Hotel, Bhubaneswar, Odisha, managed by Carnation Hotels Private Limited, will boast 60 well-appointed rooms, a restaurant, meeting facilities, banquet halls, a swimming pool, a fitness center, and other public areas. The property's proximity to Biju Patnaik International Airport and the Bhubaneswar Railway Station ensures convenient access for travelers.
Lemon Tree Mountain Resort, Kasauli, Himachal Pradesh, manchised by Lemon Tree Hotels Limited, will offer 50 well-appointed rooms and cottages, banquet halls, recreation rooms, two restaurants, a swimming pool, a spa, a fitness center, a library, and other public spaces. The resort's location near Shaheed Bhagat Singh International Airport and the Kalka Railway Station enhances its accessibility.
Vikramjit Singh, President of Lemon Tree Hotels, expressed enthusiasm about these partnerships, collaborating with M/S Birendra Hotels & Banquets Pvt. Ltd. for the Bhubaneswar property and Atithivan Hospitality Pvt. Ltd. for the Kasauli property. This expansion underlines Lemon Tree's commitment to an asset-light approach and extends its offerings to cater to diverse travelers in various parts of the country.
Related Stories