LiuGong introduces 936F excavator for heavy-duty digging
01 Aug 2023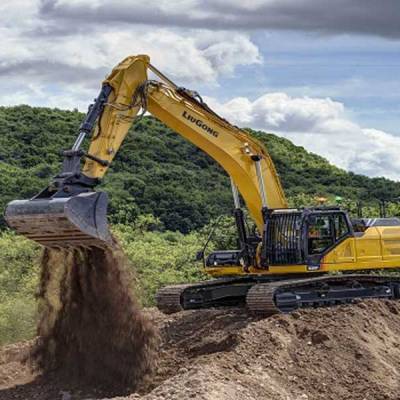 The company announced that the new excavators had been introduced the previous year. It was mentioned that the 936F weighed 85,538 pounds (38 metric tonne) and was powered by a 314-horsepower Cummins engine. It was pointed out that the excavator featured three new power modes: Power, Standard, and Eco. The information provided indicated that the new engine offered 5% more torque in comparison to high torque at low speeds, along with a 23% increase in slew torque. According to LiuGong, the fuel consumption had been reduced by 10% compared to the earlier E Series excavators. Additionally, it was highlighted that the digging depth of the 936F was 24.1 feet, and its bucket capacity was 2.3 cubic yards.
LiuGong had made the excavator's counterweight 1,534 pounds heavier, and adjustments had been made to the undercarriage, resulting in a longer and more robust design with bilateral supported upper rollers. These changes were intended to enhance support and decrease wear. The company had also reinforced the boom and arm of the excavator, a modification that was claimed to lower stress on the machine by 25%. The incorporation of deeper side beams was noted to improve impact resistance and facilitate the addition of more impact plates.
Additional features were listed, including the utilisation of Kawasaki electro-hydraulic controls and a larger hydraulic pump to achieve an 11% increase in flow. The excavator was reported to include boom float technology aimed at preventing excessive pressure during breaking operations, thereby reducing fuel consumption during tasks involving smooth levelling and deep excavation. The presence of attachment flow and pressure control was mentioned, as well as a 360-degree camera that provided a panoramic view around the excavator.
Improvements in guard rails and tread plates were detailed, with the goal of preventing slipping. Furthermore, the intervals for oil changes had been extended to 5,000 hours.
Also read:
Irish Cranes installs four Raimondi flat-tops in Dublin
Data exchange with B&R Automation PC Mobile 3100


Related Stories