Madhya Pradesh's 300 MW floating solar tender attracts bids for 1 GW
01 Nov 2022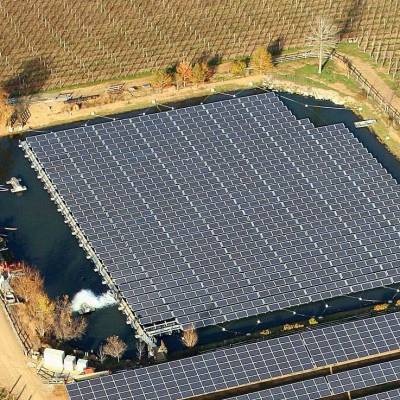 The second 300 MW instalment of the 600 MW Omkareshwar floating solar project in Madhya Pradesh has piqued the interest of seven developers, who have bid a total of 1 GW.
Three companies bid for 200 MW each: NHDC, SJVN, and Tata Power Solar. The remaining four bidders (Eden Renewables, Hinduja, Mahindra Susten, and NTPC) have each submitted bids for 100 MW. Financial bids will open on November 7.
The floating solar project is being built in two 300 MW phases across the Narmada river on the reservoir formed by the Omkareshwar dam. In the first phase, Rewa Ultra Mega Solar (RUMSL) has already issued letters of award to NHDC, AMP Energy, and SJVN for a total capacity of 278 MW.
Also Read
India require to invest $12.1 trillion till 2050 for decarbonization
Meghalaya inks pact with NEEPCO for 3 hydropower plants

Related Stories