Madurai Railway Junction will get Rs 3.47 billion renovation
01 Jan 2023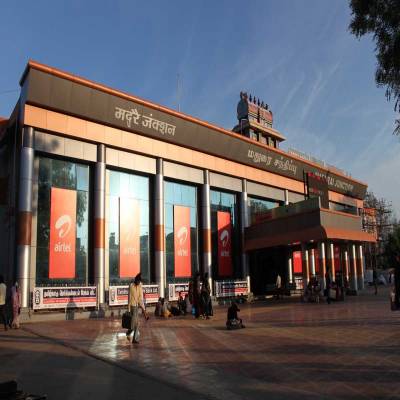 The renovation of the Madurai railway junction will cost Rs 3.47 billion and take three years to complete. The station sees an average of 96 trains per day and 51,296 passengers each day. The Southern Railway was given the redevelopment contract on September 22, 2022. There will be three multi-level parking facilities constructed, two on the east side and one on the west. Additionally planned are two skywalks linking the parking facilities on the eastern side and a subway running from the railway station to the Periyar Bus Stand.
The ground floor is structured in such a way that it offers the clutter-free movement with a designated arrival and departure area, in addition to depicting the old architectural characteristics of the region at the station's entry. There will be amenities such as restrooms, a cloakroom, a feeding area, a support desk, retail stores, and a kiosk. Passenger waiting areas, restaurants, shops, and restrooms will be on the first floor. Commercial activity is suggested for the east terminal building's second storey. The concourse connects the two terminal buildings, which are about 110 metres apart and are both important parts of the station, ensuring smooth passenger flow. Renovations will be made to the current secondary west terminal building,
The rehabilitation plan calls for three parking structures. Additionally, a subway connecting the bus terminal's basement and the railway premises is being proposed in order to make it easier for passengers to move safely to and from the Periyar bus terminal.
Also read:
Angul-Balram rail line inaugurated in Odisha
Modi flags off key railway projects in West Bengal


Related Stories