Maha announces strategic energy partnership with Gogoro & Belrise
01 Jan 2023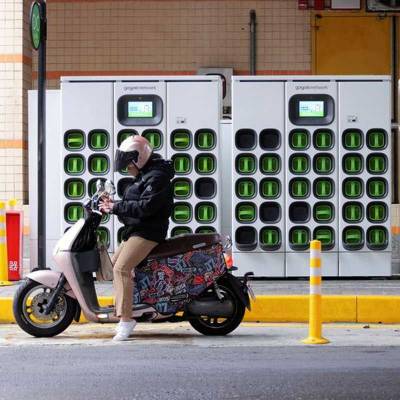 Maharashtra government declared a strategic energy partnership with Gogoro Inc. and Belrise Industries (erstwhile Badve Engineering Ltd) to establish an unparalleled battery-swapping infrastructure. Gogoro, a global technology leader in battery swapping ecosystems that enable smart sustainable mobility solutions for cities, and Belrise, a leading automotive systems manufacturer based in India, plan a joint 50:50 partnership to invest approximately USD 2.5 billion over eight years to build energy infrastructure across the state. The non-binding MOU agreement was signed at the Maharashtra pavilion, World Economic Forum in Davos, Switzerland.
The companies plan to build an open and accessible smart energy infrastructure that establishes battery swapping and smart battery stations as a leading source for mobility and energy storage. The deployment is also expected to accelerate job growth throughout the smart energy, electric vehicle, and sustainability value chain. Additionally, the partnership is also expected to foster smart electric vehicle manufacturing and assembly in the state. "It is indeed a remarkable moment for the state, this will perhaps be the largest green partnership of this nature worldwide," said Chief Minister Eknath Shinde.
"As a national leader in sustainability, it is important for Maharashtra to embrace new technologies that are open, accessible and enable dynamic solutions that can accelerate the transition to smarter sustainable cities and set an example that other states in India can follow," said Devendra Fadnavis, Deputy Chief Minister of Maharashtra. He further added, "We are partnering with Gogoro and Belrise to deploy world's largest and most innovative smart energy infrastructure to utilize battery swapping for solving the unique and distributed energy challenges we face daily. This project will enable new alternatives to the fossil fuels solutions many of our residents use today."
The battery swapping infrastructure expects to begin deploying in 2023 which will leverage Gogoro's smart energy ecosystem including smart battery stations, swapping technologies, network management solutions, and will provide numerous innovations, contributing in the areas of smart city design and development, energy storage stations & systems, smart mobility sharing, smart electric vehicles, demand response services and distributed energy storage, smart agriculture, among other applications.
Related Stories