Maharashtra Dy CM urges acceleration of Pune Metro Flyover Project
01 Aug 2023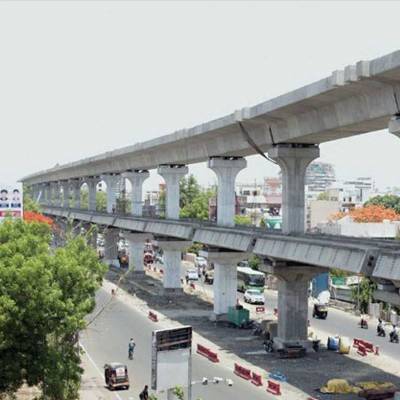 Ajit Pawar, the Deputy Chief Minister of Maharashtra, issued instructions to the concessionaire of the Pune Metropolitan Region Development Authority (PMRDA) to explore the possibility of advancing the completion deadline for the double-deck flyover project. The flyover spans from Savitribai Phule Pune University (SPPU) Chowk to the E-Square junction. The suggested new deadline for the project is September 2024, rather than the initially planned November 2024.
This double-deck flyover constitutes a vital component of the extended 23-kilometer third Metro line connecting Hinjewadi to Shivajinagar. The comprehensive Metro line is scheduled for operational readiness by April 2025.
During an online review session, the Deputy CM engaged with officials from the PMRDA and conveyed the state government's readiness to facilitate any required permits for the ongoing work. He urged the PMRDA's concessionaire to expedite the project's progress.
Among the project's milestones, 20 out of the total 34 pillars required for the flyover's construction have been successfully erected. Concurrently, the advancement of the Metro work has reached a completion rate of 39 per cent.
A representative from the PMRDA reported that Pawar has requested a comprehensive report from the concessionaire within the next two to three days, outlining the strategy to adhere to the revised timeline.
Furthermore, Deputy Chief Minister Pawar instructed the Pune Municipal Corporation (PMC) to secure the necessary land for widening Ganeshkhind Road, a measure aimed at accelerating the project's pace. The representative quoted the Deputy CM as emphasising that the process of land acquisition for the road expansion should conclude within the following 15 days.
Related Stories