Maharashtra gives subsidies for solar projects
01 Sep 2023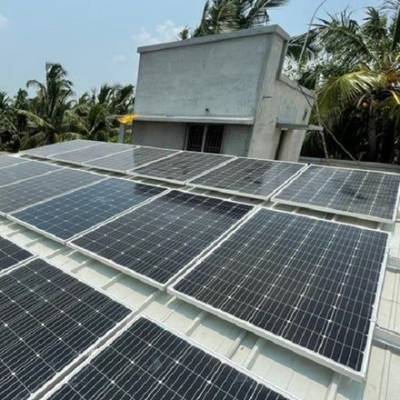 The Government of Maharashtra has unveiled incentives in the form of capital subsidies to encourage the installation of solar projects by textile units in the state. These incentives are part of the Integrated and Sustainable Textile Policy, approved in June, which will be in effect from 2023 to 2028. The policy is designed to promote sustainability by providing electricity subsidies, supporting effluent treatment plants, and implementing zero liquid discharge facilities within the textile industry.
The textile and apparel industry contributes significantly to India's economy, accounting for 2.3 per cent of GDP, 13 per cent of industrial production, and 12 per cent of exports. Maharashtra plays a crucial role in textile production, contributing 10.4 per cent of the country's total output and producing 272 million kgs of yarn, equivalent to 12 per cent of India's gross production.
Under this policy, the government will provide electricity subsidies to existing textile units for two years, with a monthly cap of Rs 4 million per unit. Additionally, a capital subsidy for solar power projects will be calculated based on either 12/24 months of electricity subsidy, the installation cost of a solar project up to 4 MW capacity, or sector-specific capped amounts, depending on the textile sector.
Various textile sectors, including Ginning and Processing, Private Spinning Mills, Private Power Looms, Knitting, Hosiery, Garmenting, Textile Parks, Sericulture, and Processing, will have different capping limits for capital subsidies. Co-operative Spinning Mills and Co-operative Powerlooms will have higher caps.
The subsidies for solar projects will be disbursed in two equal installments after the project's operationalisation. New textile units or units expanding must include the solar project's installation cost in their detailed project reports, and the capital subsidy will be calculated based on fixed capital investments.
The policy also promotes the use of green technologies, such as Effluent Treatment Plants (ETP), Common Effluent Treatment Plants (CETP), and Zero Liquid Discharge (ZLD), with capital subsidies and support. Recycling projects will receive subsidies as well.
The government aims to encourage sustainability in the textile industry while facilitating the transition to renewable energy sources through these initiatives.
Related Stories