Maharashtra government invites Tesla to set up factory in the state
01 May 2023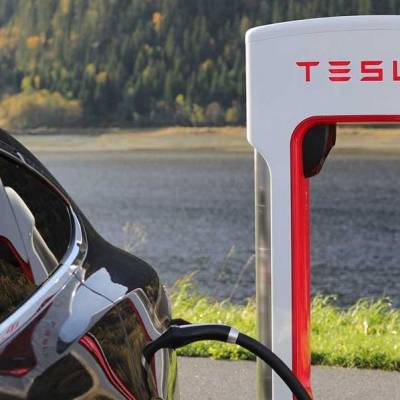 Maharashtra Chief Minister Eknath Shinde confirmed that the state government has invited American automobile giant Tesla to build a plant in the state. The development came after Tesla CEO Elon Musk hinted that the location for the new factory could be India and also expressed his interest in setting up business in the country.
Shinde said, "We are a pro-industry and pro-development government. I have told my industry minister to welcome and give single-window clearance to new industries. We have good infrastructure and connectivity and skilled manpower and hence other countries choose to invest in Maharashtra."
Industries Minister Uday Samant said that they will give everything needed to Tesla and give land wherever they want. "Getting industries and boosting them is a priority of our government. We will give land with incentives to them more than other states," said Samant.
The Shinde-Fadnavis government has been at the receiving end after Foxconn and Airbus decided not to invest in Maharashtra. The Tata Airbus project chose Gujarat as their destination on the eve of the Gujarat polls which attracted a lot of flak from the opposition. Gujarat also bagged the ₹1.54 lakh crore venture for India's first semiconductor plant after mining conglomerate Vedanta and Foxconn decided not to invest in Maharashtra.
Also Read
Tata Power, Vikram Solar, BHEL Top Solar EPC Players in 2023
BMC Releases List of 226 Dilapidated Buildings in Mumbai

Related Stories