Maharashtra greenlights Mumbai-Ahmedabad bullet train
01 Jul 2022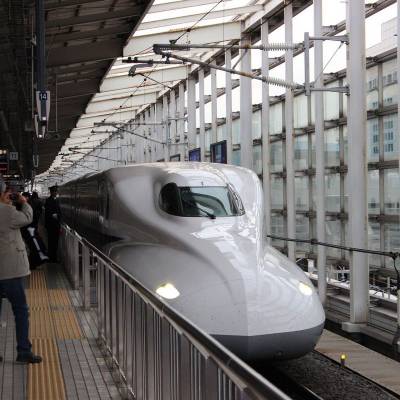 The Maharashtra government has declared that the Mumbai-Ahmedabad bullet train project has received all essential permissions. State deputy chief minister Devendra Fadnavis made the announcement. Following the state cabinet meeting, Fadnavis stated at a press conference that Chief Minister Eknath Shinde has given the project the necessary permissions.
Land acquisition and forest clearing were mentioned as some of the remaining issues. The Japan International Cooperation Agency (JICA) is funding Rs. 880 billion of the project's estimated cost of Rs. 1100 billion. More than 70 per cent of the land required for the project in Maharashtra has been acquired in the districts of Thane and Palghar.
Uddhav Thackeray, the president of the Shiv Sena, led the previous Maha Vikas Aghadi (MVA) government, which did not take any action to move the project along quickly. Instead, Thackeray requested that the railway ministry construct a high-speed train track connecting the cities of Nagpur and Pune.
Related Stories