Maharashtra to build 114 Sagarmala projects under MoPSW
01 Feb 2023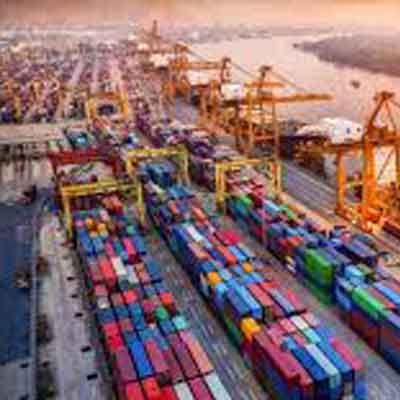 During a meeting with Union Minister for Ports, Shipping, and Waterways Shri Sarbananda Sonwal, Maharashtra Chief Minister Shri Eknath Shinde discussed various projects related to the ports and shipping sector in Maharashtra under the MoPSW's Sagarmala programme (Ministry of Ports, Shipping and Waterways).
According to Shri Sonowal, maritime infrastructure is critical to the nation's economy. In line with the Maritime India Vision 2030, the MoPSW's Sagarmala project aims to improve facilities for people living along the coast. He stated that its initiatives will boost infrastructure and drive investments to improve regional connectivity in order to facilitate trade.
Shri Sonowal stated that the Sagarmala Programme has 114 projects worth Rs. 992.1 billion in Maharashtra. MoPSW is partially funding 43 of the 114 projects currently being implemented in Maharashtra, totaling Rs. 21.21 billion. He stated that 37 projects worth Rs 13.88 billion, 9 projects worth Rs 2.79 billion, 17 projects worth Rs 6.66 billion, and 11 projects worth Rs 4.43 billion have been completed out of 43 projects.
According to the Minister, the Sagarmala initiative has successfully enabled Indian ports to handle large volumes by making them more efficient and reducing container turnaround time. He stated that numerous projects in various categories have been undertaken, including port modernization, rail, road, cruise tourism, RORO, ROPAX, fisheries, coastal infrastructure, and skill development. He stated that the state of Maharashtra currently has 31 Ro-Ro/Ro-Pax projects under the MoPSW's Sagarmala programme.
Shri Sonowal stated that a 'Coastal States Pavilion' has been proposed to be built in the National Maritime Heritage Complex to commemorate the maritime activities of the country's coastal states. According to him, a land area of 14,000 sq. ft. with a construction area of 6,000-8,000 sq. ft. has been identified in the periphery of the NMHC site for the state of Maharashtra. Shri Sonowal requested that the Maharashtra State Government take advantage of this opportunity to create a grand display of the Maratha empire and Great Shivaji Maharaj's maritime history. He further stated that"as per the grand vision of our Hon'ble Prime Minister, the proposed NMHC will showcase the Indian Maritime History and will become an iconic destination in future".
Shri Sonowal also emphasised the difficulty in completing projects in Maharashtra. 'There are 16 Sagarmala funded projects that have been delayed for more than a year due to various technical issues and require immediate attention for successful implementation,' he said.
According to the Minister, MoPSW is giving a big push to Ro-Ro and Passenger transportation via waterways because it is an environmentally friendly solution to mobility that results in significant cost and time savings. ROPAX facilities are being developed by state or central governments, while vessel deployment and services are primarily carried out by private players, he added.
Maharashtra's Chief Minister committed to resolving the various issues and expediting project implementation as soon as possible.
See also:
Centre to expedite port connectivity projects
Work on Kerala's Bhavanapadu, Bandar ports to begin


Related Stories