MahaRera freezes 40+ builder accounts
01 Sep 2023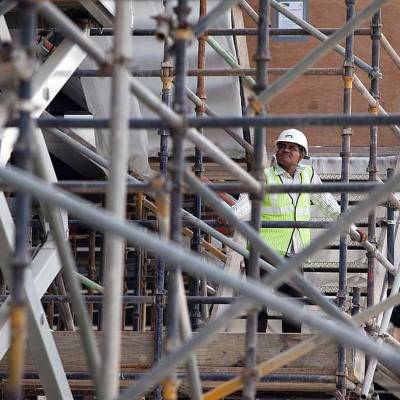 In a firm response to builders, the Maharashtra Real Estate Regulatory Authority (MahaRera) has taken decisive action by freezing the bank accounts of more than 40 real estate projects in the Nagpur division. These projects are located in various districts of eastern Vidarbha, including Nagpur city, Wardha, Bhandara, Gondia, Gadchiroli, and Chandrapur, all falling under the Nagpur division.

These bank accounts, known as escrow accounts, are specifically designated for individual construction projects by the builders. Similar actions have been taken across the state and other regions, and the affected project names are expected to be posted on the MahaRera website soon.
This move follows persistent non-compliance by builders in filing quarterly returns. The process commenced earlier this year with the issuance of initial notices and culminated in the freezing of accounts. Rera officials emphasise that freezing escrow accounts is a direct consequence of builders failing to submit their returns. Once a quarter concludes, builders receive a 15-day notice, and if returns are still not filed, their accounts are seized after a 45-day grace period. All projects covering an area of 5,000 square feet or more are required to be registered with Rera.
Per the regulations, 70% of the funds received by a builder from buyers must be kept in an escrow account, specifically earmarked for the construction of the respective project. This measure aims to prevent the diversion of funds to other purposes, explains Sanjay Bhimanwar, deputy secretary and head of the Rera office in Nagpur. The accounts will only be unfrozen once the required returns are submitted.
Builders are also obligated to provide quarterly progress reports, detailing the work completed, the number of flats sold, the amount spent, and other relevant information. This transparency helps Rera ensure that funds are utilised solely for the designated project and prevents the sale of the same unit to multiple buyers.
Initially, MahaRera took a lenient approach towards builders, recognising the impact of the pandemic on many businesses. Some builders had even passed away due to Covid, with their businesses taken over by their heirs. After allowing ample time for compliance, Rera began issuing notices and summoning builders, ultimately resulting in the freezing of accounts. This process is ongoing, with a focus on addressing the backlog of non-filers up to February. Accounts will be frozen in line with the prescribed procedure, with some builders also facing fines for non-compliance.
Keywords: 
Related Stories