Mavala Tunnel Boring Machine successfully dismantled after breakthrough
01 Aug 2023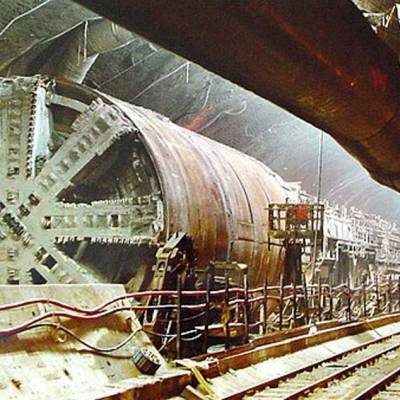 The Mavala tunnel boring apparatus, employed for excavating two tunnels along the Coastal Road, has undergone disassembly. The final breakthrough of the tunnel occurred on May 31. Subsequently, the disassembly process commenced and concluded on July 31.
According to Manthaiya Swami, the Chief Engineer of the Coastal Road project, he mentioned, "The process of dismantling the immense machine took a span of two months. It was disassembled into five components: the cutter head, steel structure, and three gantries were detached."
Regarding the tunnelling activities between Orange Gate and Marine Lines, there's a possibility of employing this machine, given that the dimensions of the tunnels need to match those of the Coastal Road.
Originally procured from China by the L&T company, the Mavala machine is now under the ownership of the same company.
Manufactured by the China Railway Construction Heavy Industry Company (CRCHIL), the tunnel boring machine was christened 'Mavala' after the mountain warfare experts of Chhatrapati Shivaji Maharaj. With a weight surpassing 2,800 tonnes and a diameter of 12.19 meters (equivalent to the height of a five-story building), Mavala stands as the largest tunnel boring machine ever used for tunneling in India's history.
Initiating in January 2021 from Priyadarshini Park at Nepean Sea Road, the excavation of the first tunnel commenced. Back then, Chief Minister Uddhav Thackeray marked the occasion with a Bhoomipoojan ceremony at the launch site in Priyadarshini Park. The first breakthrough was achieved in January 2022 at the southern end of the tunnel in Girgaon. After this milestone, Mavala was shifted towards the left, and in April 2022, mining for the second tunnel was initiated. The breakthrough for the second tunnel occurred in May 2023, graced by the presence of Chief Minister Eknath Shinde and Deputy CM Devendra Fadnavis.