Metro Opportunities: All you need to know
01 Nov 2022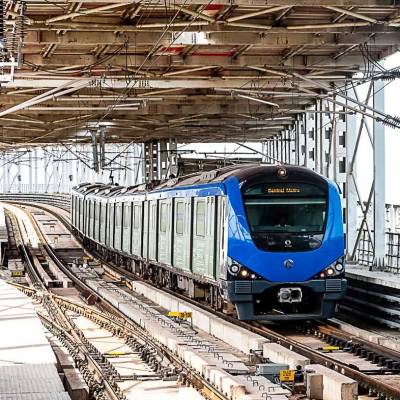 Plenty of new and expansion projects are on the anvil in India's metro-rail sector. We list a few proposed big-ticket expansions:
Plans to introduce 70-100 km of metro lines per year over the next decade or so are likely to sustain rail designers, metro contractors and suppliers and sub-suppliers of metro systems, observes Harsh Dhingra, Management Consultant, Rail and Metro. "Opportunities will also arise for private players to lease systems and subsystems and train operations and this will improve overall efficiency. The prevailing shortage of technically qualified and trained personnel (see box on challenges) is an opportunity to introduce more rail-based syllabi in technical universities and ITIs as well as private institutes to train more people."
Contractor speak
What do contractors and consultants say about the upcoming opportunities?
"With metro-rail systems already established in the major metro and Tier-1 cities, the focus has shifted to Tier-2 cities like Bhopal (7 km), Indore (17.5 km), Patna (31 km), and Vizag (80 km), where metro-rail systems are either being implemented or are in the planning process," points out
S V Desai, Whole Time Director and Senior Executive Vice President (Civil Infrastructure), L&T.
"We are actively considering these opportunities that will give us the opportunity to explore new cities and create employment opportunities for the local population."
"We are actively pursuing underground metro opportunities in India and Bangladesh," says Raman Kapil, Executive Vice President & BU Head - Metros, Tunnels & Environment, Tata Projects. "We're focusing on underground opportunities mainly for our own expertise and because most of these projects are funded by multilateral agencies. We successfully completed the Lucknow Metro in 2017 and are currently executing the Pune and Chennai underground metros."
To read the full story, CLICK HERE.
Related Stories