Metro rail deploys automated concrete system
01 Sep 2023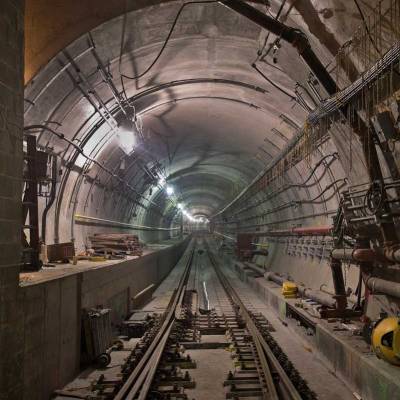 Larson & Toubro, under the Chennai Metro Rail (CMRL), had initiated the automated concrete distribution system at a casting yard in Vanagaram for the tunnel construction in corridor 3.
It was mentioned that the Chennai Metro was the first project in India to embrace this technique, and T Archunan, Director Projects, CMRL, had officially inaugurated the system along with other officials.
According to a CMRL press note, the L&T contractor had commenced tunnel work in February between Kellys and Taramani in corridor 3 and was planning to use eight Tunnel Boring Machines (TBM) for tunnel 2 construction.
The contractor had indicated a requirement for 18,000 concrete segment rings, with 17,100 rings being 1.4m wide, and 900 rings measuring 1.2m wide. L&T had started manufacturing these rings in May, with a total of 4,400 rings produced to date.
As the automated concrete distribution system had commenced operation on that day, each segment had been equipped with a unique barcode and a tag for future identification and traceability.
The circular stated that the system permitted the automated delivery of concrete from the concrete batching plant to the segment moulds, thereby increasing production capacity while reducing the need for manual labour and decreasing carbon emissions.
Also read: 
Hyderabad Metro phase 3: Systra & Aarvee get DPR contract
Land Acquisition for Nanded-Wardha Rail Reaches 90% Completion


Related Stories