Microsoft to establish 3 more data centres in Hyderabad
01 Jan 2023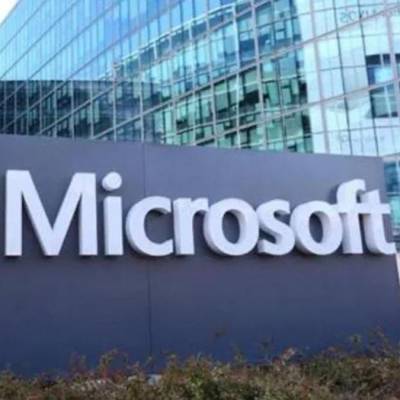 The Telangana government announced that Microsoft will invest Rs 160 billion to build three more data centres, bringing the total number of proposed data centres to six.
The IT firm had already announced its first captive data centre investment of three campuses in early 2022, with Rs 160 billion investment. According to an official release from Telangana's IT and Industries Minister K T Rama Rao, the upcoming projects were discussed at the Microsoft Cafe in Davos, Switzerland, in the presence of Principal Secretary for IT and Industries Jayesh Ranjan and Ahmed Mazhari, Microsoft's President, Asia. Microsoft announced its first captive data centre investment of three campuses early in 2022, demonstrating Telangana and Microsoft's commitment to helping each other grow.
While the previous investment commitment included three data centres in Hyderabad, they now intend to build six total data centres in the state, with each serving 100 MW of IT load on average, according to the company.
These centres are an important part of Microsoft's goal of strengthening its cloud infrastructure to better serve Azure customers in India and around the world. It is expected that all six data centres will be deployed in phases over the next 10-15 years.
Telangana had previously signed a MoU with Microsoft to enable a variety of beneficial activities such as skill development, internship programmes, and cloud adoption. As part of Telangana's cloud adoption, the state is collaborating with Microsoft Azure and others to ensure that citizen services use the best infrastructure available.
On the occasion, Rama Rao stated, "Microsoft and Hyderabad have a very long-term mutually beneficial relationship and I am very happy to learn that Microsoft will expand in Telangana with such huge digital infrastructure projects. I look forward to seeing Microsoft continue to grow in the State."
Ahmed Mazhari, said, "Hyderabad is one of our most important markets across the world and we will continue to invest in the city. The data centre projects we will deploy in Telangana are the some of the fully-owned data centre projects in India by Microsoft. Apart from data centres, we will work with the government to identify special projects and support them in implementing them.
See also:
NxtGen to invest Rs 1,300 crore in data centres in India
CapitaLand India Trust to invest Rs 1,940 crore to build data centre project


Related Stories