Ministry of Power Unveils New Guidelines for Solar Project Bidding
01 Sep 2023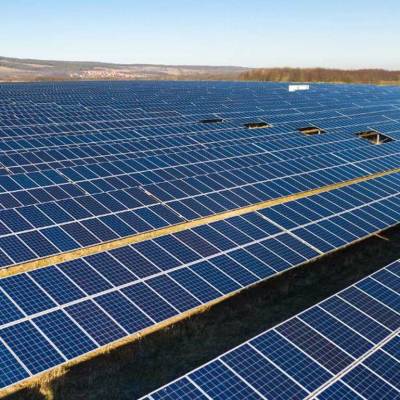 The Ministry of Power has issued fresh directives regarding tariff-based competitive bidding for grid-connected solar projects, with the primary objectives being to bolster transparency, establish equitable procurement procedures, and foster competitive pricing.
This revamped framework is structured to facilitate consistent nationwide growth in solar installations, in collaboration with developers. The novel incentives and concessions are anticipated to boost participation, while penalties are poised to serve as a disincentive for project delays and cancellations.
Shortening of Power Purchase Agreement (PPA) Duration
The Ministry has introduced an amendment that reduces the standard PPA tenure from 25 years to 20 years. This amendment has initiated discussions within the industry, with experts closely evaluating the financial feasibility and long-term planning implications of this shorter PPA duration.
According to Yogesh Kumar Singh, the Head of Government Affairs & Policy at Redington India, investors generally prefer lengthier PPAs, which ensure the recovery of their investments. Shorter PPA tenures might lead to higher tariff quotations in bids but could also incentivize efficient project execution through advanced technology, ultimately increasing returns on investments.
Another developer suggests that the introduction of a 20-year PPA framework could potentially reshape the tariff landscape, with the industry adapting accordingly. The provision for projects to exit after 20 years might appeal to those willing to accept higher tariffs upfront.
Shorter-duration PPAs are more acceptable to distribution companies, which are typically hesitant to enter into lengthy power sale agreements. However, developers are concerned about whether these distribution companies will be willing to accept higher tariffs in bids for shorter-duration PPAs, an issue they hope will be addressed.
In a previous note to the parliamentary committee, the Ministry of Power pointed out that one reason for the financial inefficiency of distribution companies was the existence of PPAs with tariffs higher than current market prices. A shorter PPA term could enable power generators to sell electricity in the market and alleviate the financial burden on distribution companies.
Commencement Timeline for Projects
Projects with capacities of up to 1,000 MW are now mandated to initiate power supply within 24 months of signing the PPA, while projects exceeding the 1,000 MW threshold have been granted a 30-month timeline to commence power supply.
Under the previous guidelines, projects designated for installation in a solar park were required to be commissioned within 15 months from the date of PPA execution, while projects not designated for solar parks had an 18-month commissioning period from the date of PPA execution.
Penalties for Delays
The revised guidelines have also introduced penalties for project delays. If a project is delayed by more than six months from the scheduled commissioning date, the contracted capacity will be reduced. Additionally, the PPA for the remaining contracted capacity that has not yet commenced power supply will be terminated.
While these penalties are intended to ensure that projects are completed within the specified timeline, developers argue that they diligently work to commission projects on time or even ahead of schedule unless faced with issues entirely beyond their control.
Scope and Energy Storage Inclusion
The amended guidelines apply to all upcoming solar power projects, whether they integrate energy storage systems or not. The addition of energy storage systems aims to address the intermittent nature of solar power generation and enable distribution companies to fulfill their Energy Storage Obligations.
These new guidelines for tariff-based competitive bidding in grid-connected solar projects are introduced to streamline the process. Nonetheless, developers hope that the government will offer a more flexible 'Change in Law' clause benefit, which would allow them to effectively manage challenges beyond their control with the support of implementing agencies.
See also:
Renewable Energy grows in captive power sector: CEA's 2023 Report
Punjab seeks bids for 12 MW solar projects


Related Stories