Ministry supports green shipping financially
01 May 2023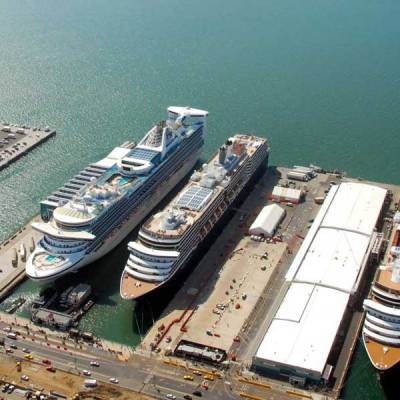 The Ministry of Ports, Shipping, and Waterways (MoPSW) announced that a 30 percent financial support would be provided for the promotion of green shipping. It was also stated that a single-window portal would be developed to facilitate and monitor river and sea cruises. Sarbananda Sonowal, the Minister of Ports, Shipping, and Waterways, made five significant announcements during the ministry's second Chintan Shibir held in Munnar, Kerala, focusing on green shipping and the digitization of ports.
The "Panch Karma Sankalp" includes MoPSW providing 30 percent financial support for the promotion of green shipping. Additionally, Deendayal Port and VO Chidambaranar Port in Tuticorin will be developed as a Green Hydrogen Hub. Jawaharlal Nehru Port and VO Chidambaranar Port in Tuticorin are set to become smart ports by next year.
The ministry initiated its Chintan Shivir in Munnar, Kerala, to establish targets and discuss ideas to make India Atmanirbhar (self-reliant) in the maritime sector.
Sonowal further mentioned that he would review the progress regarding these targets in a mid-year Chintan after a few months. He also emphasised that strict action might be taken in case of any project completion delays.
On the second day of the Chintan Shivir, the focus shifted to improving port administration, standardisation, cargo handling in major ports, and strategies to enhance cargo, VGF (Viability Gap Funding), and PPP (Public-Private Partnership) in Inland Waterways and Coastal Shipping.
The statement highlighted that the implementation of various initiatives, in conjunction with the development of coastal berths infrastructure under the Sagarmala program, has resulted in a significant increase in cargo movement through coastal shipping.
Also read:
Machilipatnam port to be revived after 200 years
JSW Infra to boost container capacity at New Mangalore Port


Related Stories