MMRDA proposes TOD charge for projects near Metro 7
01 Jun 2023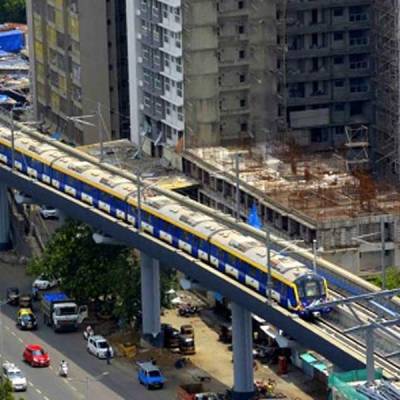 In a significant role reversal, the Mumbai Metropolitan Region Development Authority (MMRDA) has submitted a proposal to the urban development department suggesting the implementation of a transit-oriented development (TOD) charge on new residential and commercial buildings within a 200-meter radius of the Gundavali-Dahisar East Metro 7 line. This proposal, discussed during a recent MMRDA meeting chaired by Chief Minister Eknath Shinde, aims to tap into the profits generated by developers who have benefited from government infrastructure projects for years. The fee amount is yet to be determined by the MMRDA.
SVR Srinivas, the metropolitan commissioner of MMRDA, stated that the concept of TOD is being explored on a larger scale, starting with Metro 7 as a pilot project. If approved, this approach can be replicated in other mass transit projects, potentially generating Rs 100 billion for the MMRDA, according to officials.
Developers have marketed their properties by emphasising their proximity to metro lines, bridges, and flyovers, resulting in substantial profits from selling premium inventories. The MMRDA aims to redirect some of these benefits toward the city's development. However, developers argue that they are already burdened with various charges paid to the government and are not willing to incur additional expenses.
Metro 7, situated on the western express highway, has had a transformative effect on the region. Property registrations in the western suburbs have increased from 51% in April 2022, when phase 1 of metro lines 2A and 7 commenced, to 58% in May 2023, as reported by Knight Frank India.
Prominent developers such as Godrej Properties, Adani Realty, and Shapoorji Pallonji have undertaken construction or proposed multi-storied buildings along the western express highway and Metro 7. The operational metro lines have brought about a significant change in the dynamics of the region, according to Vivek Mohanani, MD and CEO of Ekta World.
Related Stories