Mukutban plant is among the most advanced cement plants: Birla Corp
01 Jun 2022
Long Read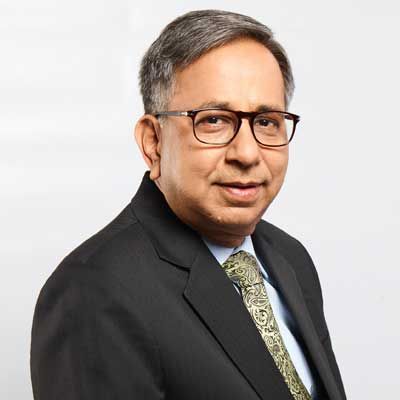 Birla Corporation had signed a deal with Reliance Infrastructure whereby it took over its cement production unit (RCCPL) for Rs 4,800 crore at a valuation of $140 a tonne* in 2016. RCCPL had three cement units — an integrated cement plant at Maihar (Madhya Pradesh) and grinding units at Kundanganj (Uttar Pradesh) and Butibori (Maharashtra) — with an aggregated capacity of 5.58 mtpa (million tonne per annum) of cement and 3.30 mtpa of clinker. With the Mukutban plant and debottlenecking, the total capacity under the RCCPL units comes to 9.81 mt against its operational capacity of 10.19 mt in its holding company, which includes plants in Satna, Chanderia, Durgapur and Raebareli.




Arvind Pathak, Managing Director & CEO, Birla Corp, shares more on the Mukutban plant, its technological advancements and why the plant was planned in Maharashtra in conversation with Shriyal Sethumadhavan.
At Rs 2,744 crore, the Mukutban plant is the Company's largest greenfield investment in its history. In terms of operational capacity of 3.9 mt, it is second to your Chanderia plant in Rajasthan, which has 4 mt. How would you distinguish its technical prowess?
I would compare the Mukutban plant to the Maihar plant in Madhya Pradesh. Maybe, the cement grinding capacity in Chanderia could be higher because it does not have any attached grinding unit. Whereas in Maihar, if you look at it clinker-wise, it is a 10,000-ton per day unit. Also, Maihar so far has the distinction of being our most efficient plant. But the Mukutban plant would be a step ahead as it is supported by all the latest technological changes.
In terms of parameters of technology and efficiency, what makes this plant one of the most advanced cement factories in the country?
The plant incorporates state-of-the-art technology. It is 100 per cent operated on captive power, which will give us a cost advantage over time. We have also opted for an air-cooled condenser wherein we are trying to conserve the water required for cooling fuel gases within the plant. The entire conveying system is done through belts. We do not have any mobile equipment in place and the gamma metrics control helps us make the stockpile. We have opted for a roller press, which is the most efficient mode for this type of raw material. Every equipment we have used is the most efficient in the country or maybe in the industry across the world.
Also, tell us about the plant's efforts towards minimising water consumption and the technology used to achieve the same.
The highest water consumption takes place in a power plant. The hot flue gases need to be condensed and the water recirculated. Instead of water cooled, we have gone in for an air cool condenser. Although it is slightly more power consuming, it saves a lot of water. Also, normally in cement plants, they use vertical mills, which also do not require much water. For the cooler for the clinker, after it comes out, companies generally economise on the length, saving on the capex, and only to control the exit temperature of the clinker, water is sprayed on it. However, we have opted for the full length of the cooler and are trying to cool it with the air from cooler fans. We have the permission to utilise ground water but we do not intend to use it. When it comes to full capacity, this plant will be water-positive.
Further, you have used fly ash – a waste product of thermal power plants – to build the plant….
Most infrastructure companies and companies developing multi-storied sites would prefer OPC cement. This is not because of any difference in quality, performance or durability but for speed of construction. The industry is aware of the positive attributes of blended cement. With inhouse R&D, we tried to see if the setting time required with the fly-ash-based cement could more of less match that of OPC. Once we cracked this, we wanted to use it as a demonstration both for the construction industry as well as from the point of view of sustainability. We wanted to walk the talk and show the world that a big plant of this nature could also be constructed in time using fly ash-based cement. We wanted to demonstrate that this product can be as efficiently used for speedy construction as OPC.
With regard to cement production in this plant, will the consumption of slag and fly ash be scaled up?
Going forward, our endeavour would be to have 100 per cent blended cement, be it with the use of slag or fly ash. Delivery is key. We need to educate the market and our customers and, if we can offer the benefit of speed of construction, we could expect to see demand.
The pandemic's impact on the world economy, the cement industry in India and major disruptions on account on COVID-19 must have led to several challenges, such as logistics, labour shortages and stoppage of work. How did you build this plant in these tough circumstances?
We did two things that helped. In hindsight, the infrastructure facilities created for the contractor's workmen were far superior to what is normally found on construction sites. This resulted in hygiene, and good health and comfort of all employees working with us. Along with excellent facilities, we provided an online mechanism or toll-free lines where their family members could reach out for help. With this, they were individually satisfied with the infrastructure they had and, relatively, had some comfort that their families were being attended to. With these efforts, though we could not mitigate the challenges 100 per cent, the impact was reduced to a large extent, enabling us to complete this project without huge delay despite three waves of COVID.
Also, achieving 10 million manhours of construction with zero accidents and the completion of the entire project without a single major accident or fatality is a unique achievement in the cement industry. How was this achieved?
It was a concentrated effort. We did hire and take the help of an external agency. This ensured that all systems and processes were followed and no deviations permitted. We also ensured extensive training for everybody who entered the project site. This training was reinforced time and again to ensure everyone was always up to the mark. Some refresher courses were also extended. Last, our protocols for every typical job – having a hazard review and then taking appropriate measures under the expert guidance of our consultants – yielded significant results.
How do you see this plant further supporting your footprint in western India?
At Birla Corporation, we normally prefer expanding the market adjoining the unit where we operate. If we are operating in Madhya Pradesh, in some parts of Rajasthan, it does make logical sense to us to move in a continuous direction till we go pan India. Maharashtra being an important State, we felt we should move our footprint in this direction. From the Maharashtra plant, we will be selling cement to Telengana. So, tomorrow, if we have to make an entry into Telengana, there will be some base that will always exist there. Such is our approach.
The geopolitical scenario has had its share of impact on cement and steel prices. How has the company been addressing this situation?
While production has not been affected much, the cost of production has certainly been impacted. Amid this scenario, we have been innovating some ways of working. And if you can keep ahead of your competitors, it does not hit us that badly. In absolute terms, yes; but in relative terms, it may not. Ultimately, if this is going to be the scenario going forward, or some amount of this increases, we will mitigate it through some innovative measures.
A significant portion of the cost is especially because of fuel and power. Power is also nothing but coal. With the rise in coal prices, the Ukraine war, the quantum of coal we require and the power crises in our country, the only silver lining we see is that we already have one coal mine. We are expecting to start one more before year-end. This is a testing time for us for the next six to seven months. Once these two coal mines are in operation, we will be covering 40 to 50 per cent of our fuel requirement.
Please tell us about your products.
We have one of the largest product bouquets in the industry. As we have been selling in Maharashtra for quite some time, we know the requirements of the State. What we are offering today is superior to other products within the same bracket available in the market. What we bring to the customer is value for money.
Related Stories