Mumbai-Ahmedabad Bullet Train: Largest TBM for Undersea Tunnel
01 Jun 2023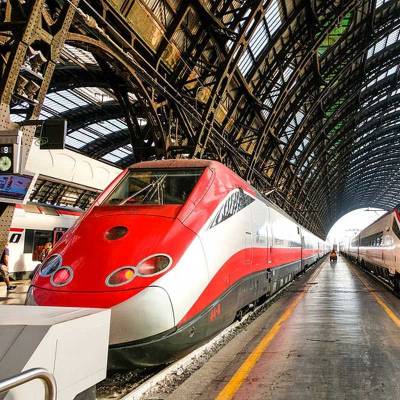 The news stated that India's first undersea rail tunnel, which is a part of the Mumbai-Ahmedabad bullet train project, will be dug using one of the largest Tunnel Boring Machines (TBMs). It was mentioned that the TBM for this project will have a diameter of 13.1 metres, making it even larger than the country's previous largest TBM used for the Mumbai Coastal Road project, which had a diameter of 12.2 metres.
According to V Manivannan, the Director of Construction Plant and Equipment (CPE) at Afcons, a total of 20 TBMs will be deployed by the company for various underground projects in the current financial year. He mentioned that 17 TBMs will be mobilised this year, and an additional three will be deployed early next year. Manivannan also highlighted that Afcons is the sole organisation in the country that currently owns and deploys such a significant number of TBMs at one time.
The National High-Speed Rail Corporation (NHSRCL) recently awarded a contract to Afcons for the construction of India's first undersea rail tunnel, which will be part of a 21-kilometre-long tunnel for the Mumbai-Ahmedabad bullet train project. This undersea tunnel, located at Thane creek, will be approximately seven kilometres long and positioned between 25 to 65 metres below the ground level. The plan involves using TBMs for 16 kilometres of the tunnel, while the remaining five kilometres will be constructed using the new Austrian Tunnelling Methodology.
Manivannan emphasised that Afcons possesses a strategic equipment fleet, consisting of mostly custom-built machinery. This enables them to undertake technically challenging projects and complete them on schedule or even ahead of time.
Given that the undersea section of the tunnel falls within the intertidal zone, there may be high water pressure resulting in significant overburden. However, Afcons has previous experience executing underwater tunnelling projects and has already constructed the country's first underwater Metro tunnels beneath the Hooghly River in Kolkata. Afcons successfully built three underground Metro stations connected by two underground tunnels, each measuring 3.8 kilometres in length. A portion of these tunnels, approximately 520 metres, passes under the formidable river Hooghly.
Related Stories