Mumbai Authority Selects Contractor for Coastal Road to Eastern Freeway Link
01 Sep 2023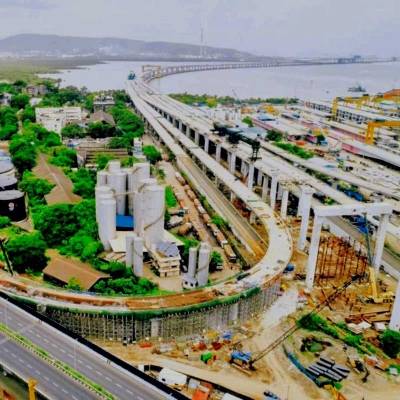 Mumbai Metropolitan Region Development Authority (MMRDA) has approved construction of a 9.23-km-long corridor connecting the Coastal Road with the Eastern Freeway. Larsen & Toubro has been chosen as the contractor for the project, which is estimated to cost ₹77.65 billion. The corridor will significantly reduce travel time between Orange Gate on the Freeway and Marine Drive and connect the Mumbai Trans Harbour Link to Coastal Road and the Freeway. The project includes a 6.51-km underground tunnel and other auxiliary works. An underground tunnel measuring 6.51 km will be part of the corridor. But the project has been envisaged in such a manner that it should not affect the Metro line. 
The project owes its genesis to the frequent traffic congestion which affects vehicular movement at Orange Gate, Mumbai Port Trust and the post office square near PD'Mello Road. This issue will assume larger proportions after the upcoming Mumbai Trans Harbour Sea link (MTHL) connecting JNPT is ready. 
So MMRDA planned construction of the corridor, including a twin-tube underground tunnel, linking Orange Gate to the Coastal Road to ensure a fast and smooth travel from Eastern Freeway to Mantralaya and Marine Drive.                                         
Related Stories