Mumbai Metro: Line 2B extends to Cheetah camp
01 Sep 2023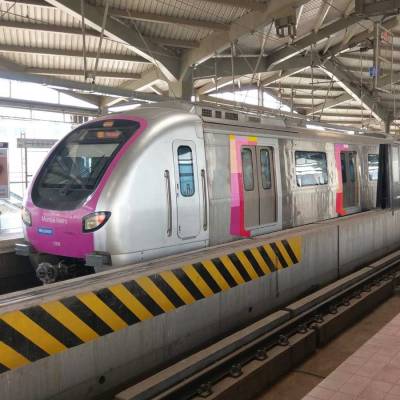 The Mumbai Metropolitan Region Development Authority (MMRDA) issued an order announcing the extension of metro line 2B from Mandale to Cheetah Camp. It was mentioned in the order that the line, which originally starts from DN Nagar in Andheri West, would be extended by one kilometre to reach Cheetah Camp.
The order stated that the project, which connects DN Nagar to Mandale, had received approval on October 25, 2016, at an estimated cost of Rs 108.96 billion. It was planned to pass through various areas such as SV Road, BKC, and Chembur.
It was further mentioned in the order that the extension of the metro line would be completed at an estimated cost of RS 2.05 billion. This cost covered both the extension itself and the construction of a new metro station in that area. This expenditure accounted for approximately 1.88% of the estimated project cost.
The extension was expected to enhance the commuting experience for the city's residents by providing seamless metro connectivity and improved accessibility, leading to reduced travel times.
They invited anyone interested in the future of the Metro and its impact on the city to join their upcoming event, Inno Metro. The event aimed to explore this crucial issue in greater depth. They encouraged everyone to stay informed, participate actively, and come together to ride the Metro towards a brighter and more sustainable future.
Also read: 
2 out of 18 pillars set for Hebbal flyover's extra ramp in Bengaluru
Panvel to Kasu concretisation complete


Related Stories