Mumbai to get two new Metro lines after nearly 9 years
01 Dec 2022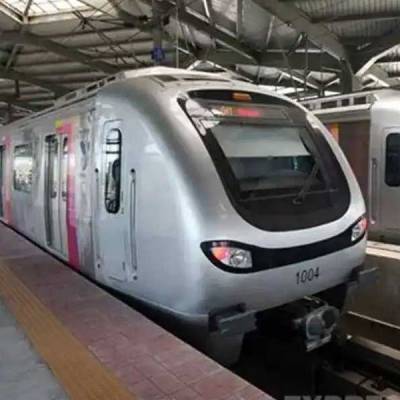 According to the Metropolitan Region Development Authority, the two new lines 2A (Dahisar to Andheri West DN Nagar) and 7 (Dahisar East to Andheri East) of the Mumbai Metro are anticipated to be completely operational in January 2023. (MMRDA).
The 20-kilometer section between Dhanukarwadi (Kamran Nagar) and Aarey Colony in the western suburbs of Mumbai was the first phase of these lines when they were officially inaugurated in April of this year by Uddhav Thackeray, the then-chief minister of Maharashtra.
The Maha Mumbai Metro Operations Corporation Ltd (MMMOCL), which oversees operating and maintaining the metro rail, has calculated an average daily ridership of 30,000 for the segment with 18 stations.
According to MMMOCL officials, once the complete extent of these two lines with 30 stops and a 35 km elevated corridor is operational, it can transport close to 0.3 million passengers daily. These two lines are anticipated to handle 1.137 million people by the year 2031. The DN Nagar and Western Express Highway (WEH) stations on the new lines will also be where they connect with the current Metro One, which runs between Ghatkopar and Versova.
In order to reduce traffic on the WEH, which has heavy traffic during morning and evening peak hours, the two new Metro lines will run side by side on the east and west sides of the area. In addition, the two lines are anticipated to make Mumbai local trains less crowded while also offering a far more comfortable alternative mode of public transportation.
A temporary certificate for a trial run was received by the MMRDA from the Research Designs and Standards Organization (RDSO).
The cost to complete the Metro line 2A project is 64,100 million, compared to 62,080 million for line 7. Asian Development Bank and National Development Bank are the financial sources for both lines. Currently, a train set with six coaches, each having a capacity of 380 passengers, is travelling the 20- kilometre route. Bharat Earth Movers Ltd (BEML) has made a total of 28 rakes available, allowing for the full operation of both lines at a seven-minute interval. At Charkop, both routes will feature a car shed.
In 2014, Mumbai Metro One, the city's first metro line, which spans over 11 kilometres of elevated terrain and connects Versova and Ghatkopar, began operating for commercial use.
Related Stories