Mumbai Trans-Harbour Link nears 97% Completion Milestone
01 Sep 2023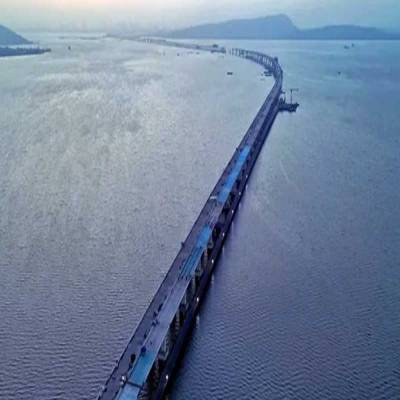 The Mumbai Trans-Harbour Link (MTHL) project is rapidly approaching a significant milestone, with an impressive 96.60% of the work already completed, as reported by the Mumbai Metropolitan Region Development Authority (MMRDA).
This monumental infrastructure undertaking, set to enhance connectivity between Mumbai and Navi Mumbai, has been in progress for several years and is now on the brink of realisation. The MTHL, also known as the Sewri-Nhava Sheva Trans-Harbour Link, is a critical project aimed at easing traffic congestion in Mumbai and promoting economic growth in the region. It will provide a much-needed link between South Mumbai and Navi Mumbai, reducing travel time and improving overall transportation efficiency.
Key elements of the project include a 22-kilometer long bridge and a tunnel section that will pass under the sea, connecting the island city of Mumbai with the mainland in Navi Mumbai. This development is set to have a significant impact on the real estate sector in the region, with increased accessibility spurring growth and development. With nearly 97% of the work completed, the MTHL is edging closer to becoming a reality, promising a brighter future for commuters and businesses alike in the Mumbai metropolitan area.
Related Stories