Nashik-Pune rail project beacons a new corridor
01 Feb 2023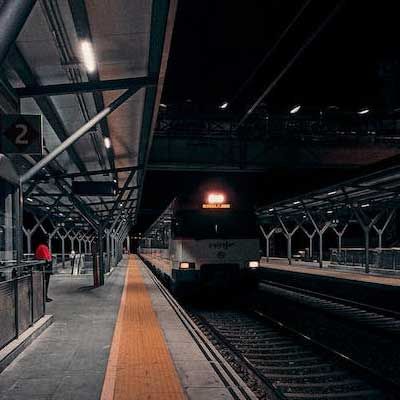 Deputy Chief Minister of Maharashtra Devendra Fadnavis has stated that the Nashik-Pune semi-high speed rail project will become an economic corridor. Fadnavis stated: "At the conclusion of the two-day meeting here on Saturday, I addressed the BJP executive committee." The Nashik-Pune rail corridor will become a significant economic corridor in the state when it is finished, allowing for quick connectivity between the two cities. This will be beneficial not only to travellers but also to farmers, cargo carriers, and others. The trains will travel at a speed of 200 km per hour, Fadnavis stated.
The Detailed Project Report (DPR), as stated by the Deputy CM, is currently in its final stages, but the railway ministry has already given its initial approval. The government led by Chief Minister Eknath Shinde is working to improve various sectors' infrastructure. He added, "The Pune ring road project is also being expedited." He went on to say that the state government is also determined to put the Nagpur-Goa highway project into action.
"This project will change the fortunes of five Marathwada districts, and it will create an economic corridor that will connect it to the Nagpur-Goa highway that is being considered." "The Marathwada region will be transformed as a result," Fadnavis stated.
According to Fadnavis, the state government will implement the monetisation model on this super expressway once the remaining 150 km of the Samruddhi Mahamarg are completed. "The government will not be limited in its ability to claim funds for large-scale projects. This will assist the state government in recovering the Rs 500 billion it spent on the super expressway's construction. We will use the money we get from the monetisation model for other expensive projects. According to him, "The CM and I are working to come up with innovative measures to implement these major projects in the state without burdening the state budget." Fadnavis went on to say that the state government is also concentrating on putting irrigation projects into action that will benefit farmers in all regions. He claimed that the previous MVA administration did not carry out a single irrigation project.
According to Devendra Fadnavis, "Central approval for Nashik Metro in two months" is likely to be granted to the Nashik Metro Neo project within two months. Prime Minister Modi favors uniformity in Metro projects, with one type being fully developed and the other being "comfortable," such as Nashik's Metro Neo. The PM has requested a study of each of the various projects and the selection of a single "comfortable metro" that can be utilized throughout the nation and is also scalable to a full-fledged metro in the future. "We expect a decision in two months," Fadnavis stated. "We will have presentations in the next few days."
Related Stories