Navi Mumbai Metro Line 1 to get operational soon
01 Apr 2023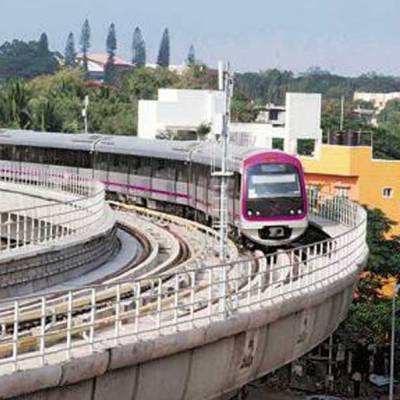 It is now anticipated that the Navi Mumbai Metro line, which has been under construction since 2011, will open in a few months. From Belapur to Pendhar, the corridors are 11.1 kilometres long and have 11 stations.
The project's overseeing organisation, CIDCO, is attempting to get the Belapur-Kharghar segment certified by the Commission of Railway Safety (CMRS). Since the Kharghar-Pendhar stretch already has CMRS certification, the line will be operational once it is obtained.
MahaMetro has recently been chosen by CIDCO to manage Navi Mumbai Metro Line 1 operations. According to officials, CIDCO had previously requested bids for the construction, operation, and maintenance of the Metro from various government organisations. The Delhi Metro Rail Corporation (DMRC) had expressed interest in the project's engineering only. As a result, MahaMetro was hired to handle the project.
Under a contract worth roughly Rs 1 billion, MahaMetro has been given the authority to hire engineering specialists and manage O&M responsibilities for the ensuing 10 years.
According to the agreement, MahaMetro will manage operations and revenue collection for Navi Mumbai Metro Line 1, and CIDCO will provide an annual maintenance fee payment of Rs 500 million.
The Navi Mumbai Line 1, which runs between Belapur and Pendhar and has 11 metro stations, is one of the most delayed infrastructure projects in the Mumbai Metropolitan Region.
Authorities claimed that a lack of contractors and experts was to blame for the project's delay. However, after CIDCO enlisted the aid of well-known businesses, work was able to resume in 2017.
During peak hours, CIDCO intends to run the Navi Mumbai Line 1 at intervals of 15 minutes. The line has two traction sub-stations in Panchanand and Kharghar as well as a maintenance depot in Taloja. After Line 1 is put into service, construction will begin on the other three Metro lines, Metro 2, 3, and 4.
Also Read
Chennai Metro Rail abandons plans to lease 42 driverless trains
Kochi Water Metro and Vande Bharat Express to be launched by PM Modi


Related Stories