Net Zero: An effective strategy to mitigate climate change
01 Feb 2023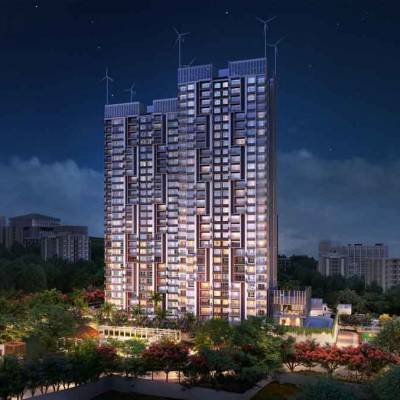 Every nation, sector and industry, as well as each and every one of us, must collaborate to find ways to reduce the amount of carbon we produce because what we do in coming years to reduce emissions will be crucial to the future. And the real-estate sector is no exception.
In real estate, decarbonisation becomes increasingly significant as the nation moves toward a net-zero carbon economy by 2070. Globally, the built environment is responsible for 75 per cent of greenhouse gas (GHG) emissions, with the building sector on its own accounting for 37 per cent. In India, about 22 per cent of total emissions are from the building sector, which is also one of the largest consumers of natural resources.
Although the terms 'carbon neutrality' and 'net-zero carbon' are two terms used most frequently to define the requirements for taking action to mitigate climate change, there is a significant lack of clarity regarding what these terms mean.
Understanding net zero
"Like any new metric," says
Autif Sayyed, South Asia Lead for Green Buildings, Climate Business Department, International Finance Corporation (IFC)- World Bank Group
, "there is a risk of misuse of the zero energy and zero carbon standards. As these standards are new, end consumers are often not aware of what they imply. Unfortunately, there has been some ambiguity on how and what to measure the performance of buildings to classify them as zero energy or zero carbon. The global community is now coming to agreement on these standards. The most common myth is that just by switching to a 100 per cent renewable source of energy, a building can be classified as zero energy. Most global platforms now require that a building should first reduce its need for operational energy through efficient design before resorting to renewables. Another important criterion is third-party validation of the building's actual performance...
To read the full story, CLICK HERE.
Related Stories