New Parliament building expected to complete by January end
01 Jan 2023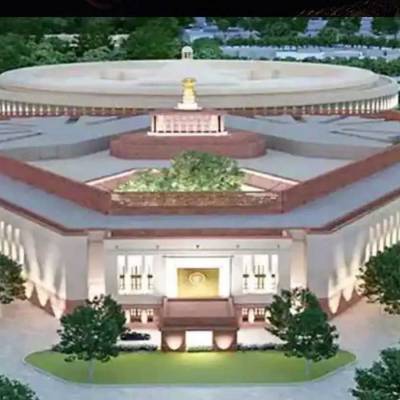 The interior plans for the new Parliament building were being finished at a rapid speed, and India will have a new Parliament building by the end of January.
The final decision on conducting the forthcoming Budget session in the new parliament building has yet to be made.
The inauguration of the new Parliament building is likely to be announced soon. Union Minister for Housing and Urban Development Hardeep Singh Puri stated in November 2022 that the date of the new Parliament building's opening would be decided by the government.
The new Parliament building is part of the Central Vista project, which comprises a thorough redesign of the 3 km region surrounding Rajpath, Rashtrapati Bhavan, and India Gate. The project includes the construction of a single central secretariat, a new prime minister's office and residence, and a new vice-president enclave.
Prime Minister Narendra Modi had laid the foundation stone for the new parliament building, which will be equipped with all modern amenities, in December 2020.
TATAs has been awarded the construction contract, and the new parliament building is scheduled to include a magnificent constitution hall, a library, a lounge for members of Parliament, various committee rooms, an eating area, and enough parking.
Also Read
Clean Edge empowers Nagpur waste to energy business
MMRC completes 60% of Phase 1 track laying work on Mumbai Metro 3

Related Stories