NGT Orders 10,000 Tree Planting by BRO in Uttarakhand
01 Sep 2023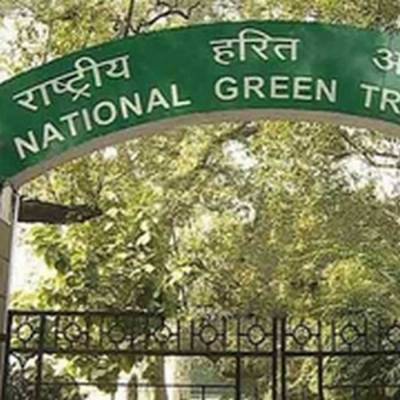 The National Green Tribunal has instructed the Border Roads Organisation (BRO) to plant a minimum of 10,000 trees in Uttarakhand within a month as a compensatory measure for the extensive tree felling that occurred during the construction of a road stretching from Simli to Gwaldam. This directive came as a response to a petition presented before the NGT's principal bench, presided over by Justice Prakash Shrivastava, which alleged environmental norm violations by the BRO during the road construction in the ecologically fragile and sensitive mountains of Chamoli district, Uttarakhand.
Back in September 2022, the NGT had established a joint committee comprising representatives from the Ministry of Environment, Forest and Climate Change (MoEFCC), BRO, Uttarakhand State Pollution Control Board (PCB), the District Magistrate, and the Divisional Forest Officer (DFO) of Chamoli. Their mandate was to verify the factual situation and undertake appropriate remedial actions in response to the environmental norm breaches.
The joint committee's report indicated that the BRO had not engaged in illegal tree cutting during the construction. However, the report lacked clarity regarding the number of trees that were replanted. The report also highlighted 17 landslides along the Simli to Gwaldam road. The NGT stressed the need for a collaborative effort between the BRO and the forest department to monitor landslides, assess damage to vegetation, and implement suitable remediation measures.
The NGT emphasized that the BRO must conduct compensatory tree plantation to offset the trees removed during road construction and take necessary steps to prevent landslides and washouts. The bench directed the BRO to plant a minimum of 10,000 trees in collaboration with the respective Divisional Forest Officer (DFO) within one month. The DFO Chamoli was tasked with overseeing the survival of the newly planted trees for three months and reporting the progress to the NGT.
Additionally, the court instructed the DFO to ensure that a portion of the plantation is carried out in a manner that minimizes the risk of landslides, while the District Magistrate was tasked with ensuring that the BRO constructs protective structures to prevent landslides. The District Magistrate was also required to provide a report on the number of landslides during the interim period and detail the actions taken to prevent them.
See also:
NHAI and Assam Forest Department collaborate for greener highways
NHAI Partners with Assam to Boost Highway Greenery


Related Stories