NHAI hopes to complete Delhi-Amritsar-Katra expressway by 2024
01 Apr 2023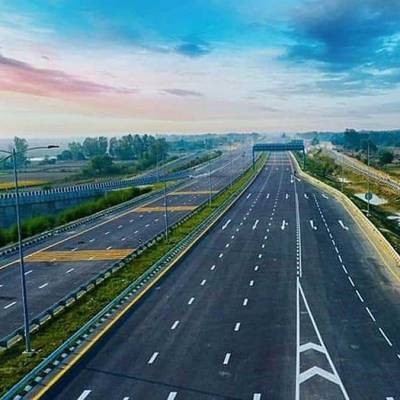 The construction of the mega Delhi-Amritsar-Katra Expressway is in full force. The highway will pass through Jammu and Kashmir, Haryana, Punjab, and Delhi. Travelling from Delhi to Jammu will be hassle-free with the commencement of the mega highway project.
The high-speed expressway will lower the distance between Delhi and Katra (Jammu) from 727 km to 588 km, cutting the travel time between the two cities from 12 hours to just six hours. The Rs 400 billion Expressway will also cut the time required to travel from Delhi to Amritsar from eight hours to just four.
The expressway to Jammu is expected to open by May 2024, according to the National Highway Authority of India (NHAI). Recently, Union Minister Nitin Gadkari ensured to see to it that the 670-kilometre Greenfield expressway is finished prior to the 2024 Lok Sabha elections.
When it is finished, travellers from Delhi can travel the Delhi-Amritsar-Katra expressway to reach Jammu in only six hours. At the moment, it takes roughly 10 hours to get from Delhi to Jammu and 12 hours to get from Katra to Jammu. Amritsar can be reached in only four hours thanks to the new expressway. It will only take two hours to get from Delhi to Chandigarh.
The Kundli Manesar Palwal (KMP) expressway, which is close to the village of Nilothi in the Jhajjar district, will serve as the starting point for the expressway from Delhi's Bahadurgarh border. Ludhiana, Jalandhar, Gurdaspur, Sangrur, Malerkotla, Jind, and Sangrur would all be connected to Delhi by this.
Within a short distance of Nakodar (Jalandhar), the Greenfield expressway will split in half. While the other will travel straight to Katra (Jammu), one portion will travel in the direction of Amritsar. It would also be linked to NH-44, the Srinagar-Jammu National Highway, to offer continuous connectivity to Srinagar.
Also Read
G7 Nations pledge to produce carbon-free electricity by 2035
CIDCO issues tender for construction of road TPS 3, NAINA project


Related Stories