NHIDCL to spend Rs 9.98 bn to improve South Bank connectivity in Kamrup
01 Apr 2023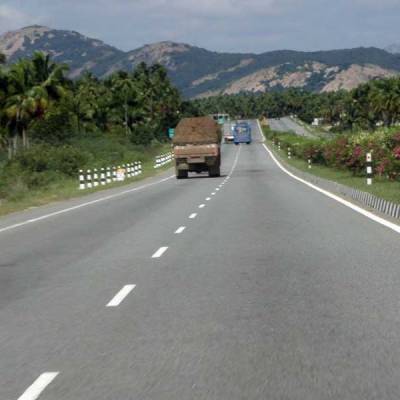 To improve road connectivity on the South Bank of the Brahmaputra in the Kamrup and Kamrup (M) districts, the NHIDCL (National Highway Infrastructure Development Corporation) has taken on two more national highway lengths.
The portions are in the Kamrup Metro area, from VIP Chowk (near LGBI Airport) to Dhupdhara Sahar. The spans are 61 kilometres in length. The project, which would cost Rs 9.98 billion, has already been granted by NHIDCL Headquarters in New Delhi. These sections of NH-17 are a part of the four-lane project that runs from Bilasipara to Guwahati.
From Dhupdhara Sahar in the Kamrup district to VIP Chowk, the entire route has been split into two projects by NHIDCL. The first project is the EPC (Engineering, Procurement, and Construction) enlargement and upgrade to four-lane with paved shoulders from Dhupdhara Sahar to Milmila Reserve Forest (before Chhaygaon Market) as part of the Bharatmala Pariyojana in economic corridors. This 33.68-km project has an award cost of Rs 4.58 billion.
The second project is the widening and upgrade to four-lane with paved shoulders on EPC basis under Bharatmala Pariyojana along economic corridors from Milmila Reserve Forest to the approach to Airport Junction (VIP Chowk). This 27.32-km project has an award cost of Rs 5.39 billion.
The work on these two projects was given to Anil Das-Sailaja Commercial Construction (JV) after NHIDCL called for bids. After various formalities, NHIDCL will give the contractor an appointment date to begin the job. If everything goes as planned, the construction will begin this year in July or August.
Also read: 
Related Stories