NHPC proposes three more hydropower projects in Ladakh
01 Nov 2022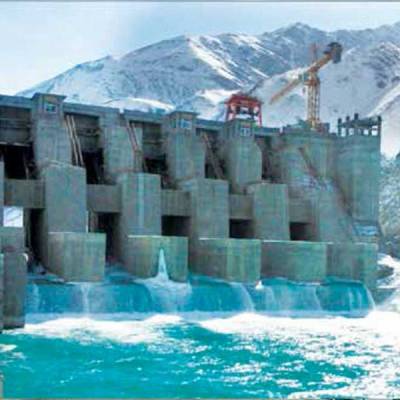 The development of remote and mountainous Ladakh is set to get a boost as the National Hydropower Corporation (NHPC Ltd), which runs the 45 MW Nimoo Bazgo hydroelectric project on the Indus River, plans to put up three more hydel projects in the Union Territory.
Bikram Singh, NHPC's Group General Manager, said last week that the company has made a pitch to Lieutenant Governor of Ladakh R K Mathur for putting up hydro-electric power plants at Khalsi (78 MW), Takmachik (45 MW) and Kanuntsey (60MW). The Union Power Ministry is reportedly backing NHPC's proposal.
Singh said, "The LG wanted more details, particularly on how the projects will benefit Ladakh." The public-sector firm has explained to the LG that the union territory would get 13% of the power produced by the projects free of cost; 12% under a devolution formula and 1% under the local area development fund scheme.
Ladakh has an electricity surplus in the summers when the rivers are in spate with ice-melt water. However, in winter, very little water flows through the mostly frozen rivers and Ladakh has to import power. If these three projects come up, it would ease the situation because there would be more revenue through selling more power in the summer.
See also:
Dependence on coal increases despite green energy push
Goa lays out ambitious plan for zero emissions by 2050