NHPC signs deal for 7,350 MW pumped storage hydro project in Maharashtra
01 Jun 2023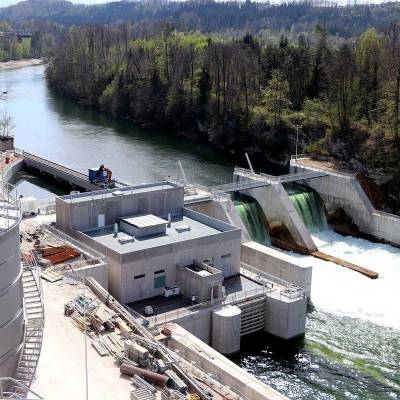 The state-owned power producer, National Hydro Electric Power Corporation (NHPC), has entered into an agreement with the Maharashtra government. According to the agreement, pumped storage hydro projects with a total capacity of 7,350 MW will be constructed, requiring an investment of Rs 440 billion. The Memorandum of Understanding (MoU) outlines the development of four pumped storage projects: Kalu (1,150 MW), Savitri (2,250 MW), Jalond (2,400 MW), and Kengadi (1,550 MW), as stated in a power ministry announcement.
Additionally, the agreement includes the development of other renewable energy projects in the state. The statement said, "NHPC and the Department of Energy, Government of Maharashtra, have signed a Memorandum of Understanding for the development of pumped storage schemes and other renewable energy projects in Maharashtra."
The MoU aims to utilise the pumped storage projects as energy storage solutions to support the national goal of achieving 500 GW of renewable energy capacity by 2030 and reaching net zero emissions by 2070.
R K Vishnoi, Chairman and Managing Director of NHPC, expressed gratitude to the Maharashtra government for entrusting NHPC with the development of pumped storage schemes in the state. He mentioned that this opportunity would serve as a significant milestone for NHPC in Maharashtra. Furthermore, he highlighted that these projects would attract an investment of approximately Rs 440 billion and create direct and indirect employment opportunities for 7,000 individuals in the state.
The signing of the MoU took place in the presence of Devendra Fadnavis, the Deputy Chief Minister of Maharashtra. The agreement was signed by Biswajit Basu, Director (Projects) of NHPC, and Abha Shukla, Principal Secretary (Energy) of the Department of Energy, Maharashtra.
Pumped storage systems utilise surplus grid power, obtained from thermal power stations or other sources, to pump water from a lower to an upper reservoir. This stored water can then be used to generate power during peak demand when there is a shortage of electricity.
Also read:
NBCC issues tender for infrastructure facilities at NIT Garhwal
Haryana Pollution Board to Conduct Survey of Construction Sites


Related Stories