NMC expands road concretisation project
01 Jun 2023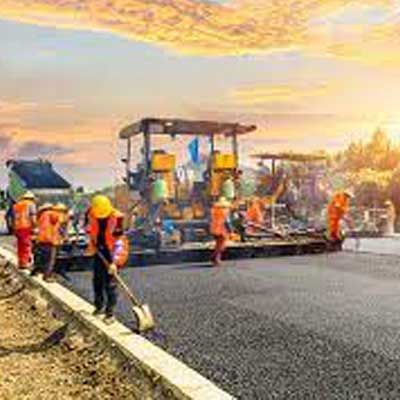 The Nagpur Municipal Corporation (NMC) has recently identified an additional 142 major roads, wider than 12 m, for the fourth phase of the cement concrete road project. This decision comes amidst ongoing controversies regarding the poor quality of construction and significant delays. Notably, this is the first time that roads outside the Inner Ring Road (IRR) have been included in the concretisation project.
Last month, Deputy CM and guardian minister Devendra Fadnavis announced an allocation of Rs1,000 crore for the NMC to concretize the remaining major roads in the city. The state government has reportedly released the first installment of Rs300 crore for this purpose.
NMC entrusted the task of identifying suitable roads for concretization to its ten zones. In the previous three phases, the focus was on concretizing roads within the IRR. However, this time, the zones were also instructed to provide a list of roads located outside the IRR.
The zones compiled a list of 167 such roads, out of which 25 roads will be taken up for concretisation under the Central Road Fund (CRF) or fall under the jurisdiction of other agencies such as the Nagpur Improvement Trust (NIT) and the state's public works department. As a result, there is a list of 142 roads that can be considered for concretization, according to NMC officials.
The total length of these 142 roads is estimated to be around 107 km. Out of these, 105 roads stretching over 67 kilometers are situated within the IRR, while the remaining 37 roads cover 40 kilometers outside the IRR.
NMC officials have stated that the process of appointing a project management consultant to finalize the selected roads, estimate costs, and manage other necessary procedures is currently underway. In the event that the cost exceeds Rs 1,000 crore, some roads may be considered for the next phase of concretization.
With the concretization of 167 roads, it is anticipated that nearly all roads wider than 12 meters in the city will eventually be made of cement concrete.
Related Stories