NMRC boosts Aqua Line metro frequency for UP International Trade Show
01 Sep 2023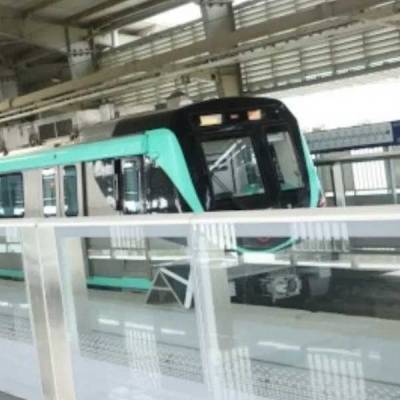 During the Uttar Pradesh International Trade Show, taking place from September 21 to 25, the Noida Metro Rail Corporation (NMRC) will be enhancing the frequency of trains on the Aqua Line.
The inaugural ceremony of the UP ITS, presided over by President Droupadi Murmu, is slated to occur at the India Expo Centre and Mart in Greater Noida.
Notably, the general public can access the event for free between 3 pm and 8 pm, as stated by Rakesh Kumar, the Chairman of the India Expo Centre and Mart.
For the convenience of attendees, NMRC Managing Director Lokesh M has advised that the nearest metro station, Knowledge Park, is the ideal point of entry to reach the exhibition. To alleviate potential station crowding and accommodate the influx of visitors, NMRC has boosted train frequency.
Specifically, trains will run every 7.5 minutes from 8 am to 10 pm, a deviation from the usual 10-minute intervals on the Aqua Line. During peak hours, spanning 8 am to 11 am and 5 pm to 8 pm, the metro trains will maintain the 7.5-minute frequency, as indicated by NMRC.
Lokesh M also noted that parking facilities are readily available at eight Aqua Line metro stations: Sector 51, Sector 76, NSEZ, Sector 142, Sector-137, Pari Chowk, Alpha 1, and Delta 1.
In anticipation of more than two lakh visitors, including foreigners, attending the UP ITS, the police have issued a road traffic advisory to manage the expected influx of traffic.
Related Stories