NTPC to set up hydrogen hub in Andhra Pradesh
01 May 2023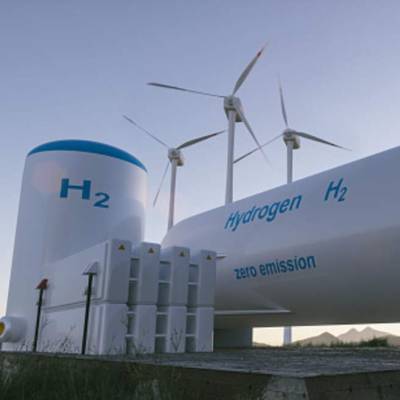 State-owned power giant NTPC has announced plans to set up a hydrogen hub in Andhra Pradesh. The hub will be used to manufacture equipment, produce, and export green hydrogen and green ammonia. NTPC has already signed a non-binding memorandum of understanding (MoU) with the government of Andhra Pradesh for the project. The hub is expected to be completed by 2030.
The hub will be powered by renewable energy, including solar and wind power. It will also use a process called electrolysis to split water into hydrogen and oxygen. The hydrogen will then be used to produce green ammonia, which can be used as a fuel or fertiliser. NTPC is also planning to set up other hydrogen hubs in India. The company has already signed MoUs with the governments of Gujarat, Karnataka, and Tamil Nadu.
The development of hydrogen hubs is part of NTPC's efforts to reduce its carbon emissions. The company has set a target of achieving net-zero emissions by 2050. NTPC has an operational renewable energy capacity of 3.2 GW. The company has a total renewable energy capacity of 20 GW in the pipeline. NTPC has recently completed the consolidation of its renewable energy portfolio under NTPC Green Energy (NGEL).
NGEL has signed MoUs with HPCL and IOCL for the supply of round-the-clock renewable energy. NREL has also signed an MoU with the Indian Army for setting up green hydrogen projects in army establishments. NTPC is well-positioned to play a leading role in the development of the hydrogen economy in India. The company has the resources, expertise, and commitment to make this happen.
Also Read
Merger of hydropower companies proposed
India's G20 presidency: Government plans low-cost energy financing


Related Stories