Odisha Govt inks MoU with Gopalpur Port for expansion
01 Sep 2023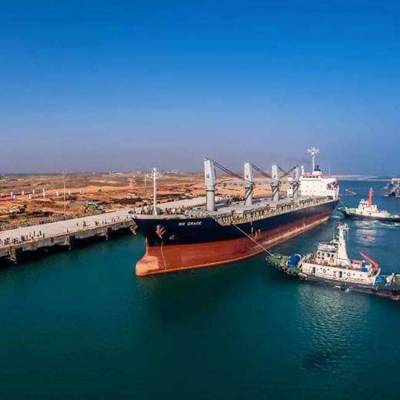 The Odisha government has entered into a MoU with Gopalpur Port for the further development and expansion of the facility in Ganjam district. The Odisha government handed over more than 119 acre of land to Gopalpur Port following the signing of the MoU.
It was mentioned that the MoU was signed by Padmalochan Rou, Director of Ports and Inland Waterway Transport in the Commerce and Transport department, and the CEO of Gopalpur Port. This signing ceremony took place in the presence of Tukuni Sahu, the Commerce and Transport minister.
The history of Gopalpur Port reveals that it was operated by the Odisha government as a seasonal lighterage Port starting from 1986-87. Subsequently, the Port was granted to Gopalpur Ports to transform it into an all-weather direct berthing port through a PPP mode. The Concession Agreement between the Odisha government and Gopalpur Ports was formalised on September 14, 2006.
Also read: 
India and Russia to launch Eastern Maritime Corrido
Rosatom, Gazprom Neft agree to northern sea route


Related Stories