Odisha Unveils New PPP Policy 2023 to in Public Infrastructure
01 Sep 2023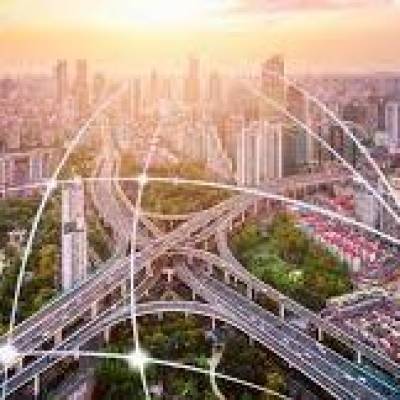 The Odisha government has issued a fresh Public Private Partnership (PPP) Policy for the year 2023 with the aim of enticing private investments in the development of public infrastructure. This new policy, announced by the state Finance Department, is applicable to a wide range of infrastructure projects encompassing roads, bridges, ports, railways, airports, irrigation, helipads, industrial parks, logistic hubs, water supply, power, tourism, sports, healthcare, education, and inland waterways executed through the PPP framework.
To enhance the commercial viability of these projects and encourage private sector involvement, the government has introduced a provision for imposing user fees, as per an official notification. According to the policy, projects with a capital expenditure of up to Rs 10 crore will receive approval from the director of the state government's PPP Cell, provided they do not require support from the Odisha Infrastructure Development Fund (OIDF) or the state Viability Gap Funding (VGF).
For effective oversight, the government has established the Empowered Committee on Infrastructure (ECI), headed by the chief secretary. The ECI will grant approval for PPP projects ranging from Rs 10 crore to Rs 500 crore. For proposals exceeding Rs 500 crore, the ECI will present its recommendations to the High-Level Clearance Authority (HILCA), presided over by the chief minister, for final approval.
At the district level, a PPP committee led by the district collector will be instituted to coordinate and facilitate the implementation of infrastructure projects under the PPP mode.
The policy places a particular emphasis on mining areas, aiming to leverage existing funding mechanisms and institutional structures such as the District Mineral Foundation (DMF) and the Odisha Mineral Bearing Areas Development Corporation (OMBADC) to enhance infrastructure in regions impacted by mining activities.
In addition, Viability Gap Funding (VGF) from various central government schemes will be utilized to ensure the viability of PPP projects. The state government will contribute the remaining portion of the viability gap, as determined through open bidding, to support the implementation of critical infrastructure projects.
Furthermore, the scope of OIDF has been expanded, enabling its utilization for technical and financial pre-feasibility and feasibility studies, report preparation, bid document creation, and other necessary activities preceding the initiation of proposed infrastructure projects.
See also:
Finance ministry urges identifying projects for private partnerships
India to push for norms on digital public infra


Related Stories