Only four firms submit bids for redevelopment of Mumbai's CSMT station
01 Mar 2023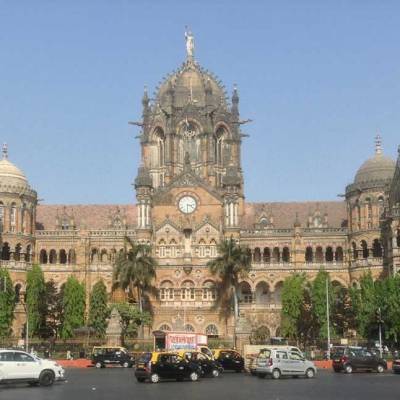 Only four companies have submitted bids for the Rs 1,800 crore redevelopment of Mumbai's UNESCO-listed Chhatrapati Shivaji Maharaj Terminus (CSMT) railway station.
Larsen and Toubro (L&T), Afcons Infrastructure, Ahluwalia Contracts, and Nagarjuna Construction are the companies.
"The technical evaluation of the four submitted bids will be completed in the coming weeks, after which the financial bids will be opened," a government official familiar with the situation said.
The Rail Land Development Authority (RLDA) has called for bids to redevelop the iconic Mumbai station. The redevelopment of CSMT will be carried out using a hybrid annuity model, in which the railways will initially invest 40% of the cost and the developer will invest the remainder.
The RLDA held the first pre-bid meeting for the redevelopment of CSMT in November, followed by a second round of meetings in December. A Request for Quotation (RFQ) had previously been issued, and nine bidders qualified, according to a second government official.
"Previously bidders for the redevelopment of CSMT station, such as Tata Projects, JK Infra, ITD Cementation, Dineshchandra R Agrawal Infracon, Creative Group LLP, and Assystem Stup, have not submitted bids in the current round," the second official said.
He went on to say that the previous RFQ was scrapped because the government changed the tender process to allow more bidders to participate in the exercise.
The federal cabinet approved redevelopment proposals for three major railway stations - New Delhi Railway Station, Ahmedabad Railway Station, and CSMT - in September 2022, at an estimated cost of Rs 10,000 crore.
The redeveloped station will be a green building that uses solar energy, conserves water and recycles it, has a sewage treatment plant, and a solid waste management system. The renovated CSMT station will include a large roof plaza with all passenger amenities in one location, as well as space for retail stores, cafeterias, and recreational facilities. There will be a food court, a waiting lounge, and a location for local products.
Also Read
3,000 km roads; 9 bridges to be constructed by Odisha Govt in 2023-24
Power plants in Delhi fails to adhere to biomass co-firing policy

Related Stories