Oriana Power Lands $12M Solar Project
01 Sep 2023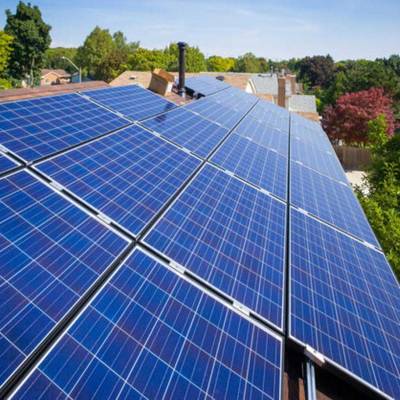 Oriana Power, a renewable energy firm based in Noida, has secured a ₹1 billion ($12.08 million) contract for the turnkey engineering, procurement, and construction (EPC) of a 29 MW captive open-access solar project in Karnataka for a prominent steel manufacturer. The project is expected to be commissioned within five months and includes design, engineering, supply, installation, and one year of operation and maintenance services.
This achievement follows another contract worth ₹343.90 million ($4.14 million) for a 7 MWdc solar power project for a cement company in Rajasthan. Oriana Power has delivered over 100 MW of solar projects under both the Capital Expenditure (CAPEX) and Renewable Energy Service Company (RESCO) models.
In addition, the company recently won an auction to build a 20 MW ground-mounted solar photovoltaic power project in Dhanbad, Jharkhand, for Bharat Coking Coal, a Coal India subsidiary. Oriana Power has also been added to the Solar Energy Corporation of India's list of empanelled EPC contractors for 5.98 MW of grid-connected rooftop solar systems.
Karnataka, where the project is located, is a significant hub for solar open access, accounting for over 34% of cumulative solar open-access capacity in India as of H1 2023, according to the Mercom India Solar Open Access Market Report. This move toward renewable energy aligns with the Indian government's consideration of mandating the use of "green steel" in government projects as part of efforts to decarbonise the steel sector.
Related Stories