Patnaik lays foundations for Rs 5.41 bn projects
01 Sep 2023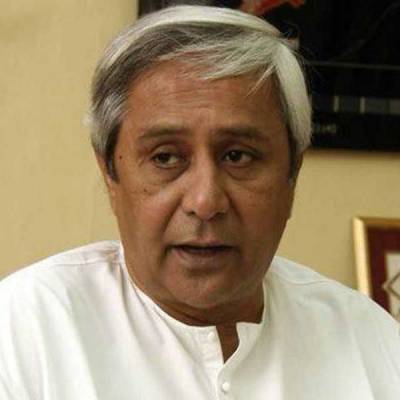 Amid protests by opposition workers, it was reported that Naveen Patnaik, Chief Minister, Odisha, had inaugurated and laid the foundation of projects worth Rs 5.41 billion. He inaugurated nine projects with a total value of Rs 3.41 billion and had laid the foundation for four additional projects estimated at Rs 2 billion.
Among the nine projects that were inaugurated, one of them was the Netaji Bus Terminal, which had a cost of Rs 900 million. This bus terminal had been constructed on a 15-acre piece of land located in the Khannagar area of Cuttack, situated on the banks of the Kathajodi River. The foundation of this bus terminal had been laid on January 23, 2021, on the occasion of the 125th birth anniversary of Netaji Subhas Chandra Bose.
During the event, it was noted that Mohammad Moquim, MLA, Cuttack-Barabati, who had been expelled from Congress, had chosen to boycott the event. He alleged that the interests of the local population had been overlooked in both the construction and operation of the project. Additionally, there were reports of protests by BJP activists who demanded the rehabilitation of vendors who had been displaced by the project.
Patnaik, who was present at the function under tight security, had mentioned that the terminal was named after Netaji, who had been born in Cuttack. He had emphasised that the terminal was equipped with modern amenities, including bus bays and designated parking areas to ensure the convenience of passengers. According to him, the terminal could accommodate up to 190 buses simultaneously. Furthermore, the terminal featured a three-story main building with an elevated concourse, spacious waiting areas, executive lounges, and facilities for business meetings. Additionally, it had three dedicated elevators for the convenience of passengers.
The terminal also included provisions for two separate air-conditioned dormitories, one for men and one for women, with a capacity of accommodating up to 120 passengers. Furthermore, it boasted a state-of-the-art 'Aahaar' cheap meal centre, which could accommodate up to 1,000 people at a time.
In addition to the bus terminal, Patnaik had inaugurated several other projects during the event. These included the Mahanadi campus of Ravenshaw University, which had a cost of Rs 66o.5 million, the National Law University Library, with an investment of Rs 300 million, as well as 550 EWS (Economically Weaker Sections) and 320 LIG (Low-Income Group) houses in Naranpur, amounting to Rs 880.31 million. The inauguration also covered the Taladanda canal bridge, which had been constructed at a cost of Rs 230.35 million, among other projects.
Also read: 
Related Stories