Phase I of the Bahrain Metro to be built by Delhi Metro
01 Feb 2023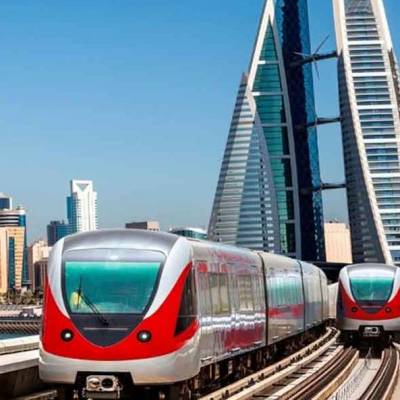 The Bahrain Metro Phase-1 Project construction contract has been awarded to the Delhi Metro Rail Corporation (DMRC). The project involves the construction of 20 stations along a 30-kilometer network.
On February 20, the Delhi Metro and BEML Limited entered into a Memorandum of Understanding (MOU).
According to the DMRC press release, the BEML will be in charge of manufacturing and supplying Rolling Stock as part of this MoU, and the Delhi Metro will offer expertise in project development, budgeting, and facilitating the development of contractual obligations for the Bahrain Metro Project. The $2 billion agreement has been signed.
BEML Limited, formerly Bharat Earth Movers Limited, is a "Schedule A" company that manufactures mining equipment, train coaches, and spare parts for industries like defense, rail, electricity, and infrastructure. It is under the Ministry of Defence of the Government of India.
Saleem Ahmed, Delhi Metro's Executive Director for Last Mile Connectivity, and D S Ganesh, BEML's General Manager for Marketing, signed the MOU in the presence of Delhi Metro's Vikas Kumar and BEML's Amit Banerjee, Chairman & Managing Director.
As part of the project, Bahrain Metro DMRC will construct four metro lines for Bahrain Metro in two phases. Two interchanges are also planned for the Bab al Bahrain and al Farooq metro junctions.
According to the DMRC, the first metro route will connect Bahrain International Airport with Seef Mall. It will parallel Airport Road and the King Faisal Highway. It will be 13 kilometers long, have nine stops.
The second metro route will provide service from Juffair to Issa town. It will have 11 stops and be 15.6 kilometers long. It will connect Salmaniya, Zinj, and Tubli, among other places.
International Projects for the Delhi Metro The Delhi Metro is actively looking for international projects to build and run metros all over the world.
In the past, the Delhi Metro was selected to participate in the Israeli Tel Aviv Metro Project's pre-bid process.
Additionally, the DMRC is currently competing for bids on international metro projects in Mauritius, Ho Chi Minh City, Vietnam, and Alexandria, Egypt. Currently, the DMRC is providing consulting services for the Dhaka Metro project in Bangladesh.
Related Stories