PM Modi opens Yashobhoomi Metro station
01 Sep 2023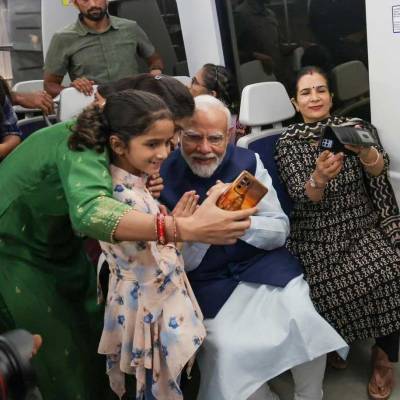 Prime Minister Narendra Modi inaugurated the Yashobhoomi Dwarka Sector-25 Metro Station, located on the newly developed 2.5 Km section of the Airport Express Line in New Delhi. The station became operational for the public starting.

It was further explained that Yashobhoomi Dwarka Sector-25 metro station is situated underground and consists of three subways, including one that is 735 metres long, connecting the metro station to the convention centre. With this addition, the Airport Express Line now boasts a total of 7 stations. Additionally, the Metro Station houses 8 lifts, each capable of accommodating 20 people simultaneously.
Anuj Dayal, the principal executive director of corporate communications at Delhi Metro Rail Corporation (DMRC), mentioned that apart from serving the convention center, the new station would provide connectivity to the residents around Sector 25 in Dwarka and the new sectors along the Dwarka Expressway in neighbouring Gurugram. This development would enable residents of these areas to reach central Delhi in approximately half an hour.
In terms of speed, it was noted that the speed of the lines had been increased from the existing 110 Km/hr to 120 Km/hr. This change would reduce the travel time between New Delhi and IGI Airports to 15 and half minutes. It was highlighted that this marked the third time the operational speed of the Airport Express Line had been increased in the same year. The speed had previously been raised from 90 Km/hr to 100 Km/hr on March 22, and subsequently to 110 Km/hr on June 22.
To generate further interest in the future of the Metro and its impact on the city, an invitation was extended to join an upcoming event called Inno Metro. Attendees were encouraged to participate, stay informed, and collaborate in shaping a brighter and more sustainable future for the Metro.
Also read: 
Related Stories