PM to inaugurate Shivamogga airport on Feb 27
01 Feb 2023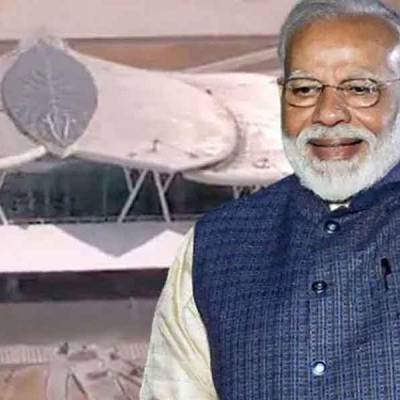 On Monday, Prime Minister Narendra Modi will make his fifth trip to Karnataka this year, which is headed for the polls, to open the Shivamogga Airport and lay the groundwork for a number of development projects in Belagavi.
The Prime Minister will tour and examine the airport at Shivamogga, per an official statement. The agenda also includes the inauguration of other projects in the district and the laying of their foundation stones.
The construction of the new airport cost about $4,500,000,000. The airport's lotus-shaped passenger terminal building has a 300 passenger per hour capacity. The airport is anticipated to increase Shivamogga's connectivity and accessibility, as well as those of its surrounding areas in the Malnad region. During the visit, the cornerstones for the Koteganguru Railway coaching depot and the ShikaripuraRanebennur New Railway line will also be set.
The ShivamoggaShikaripuraRanebennur new railway line will cost $9900 million to build and will connect the Malnad region to the Bengaluru-Mumbai mainline. The Koteganguru railway coaching depot in Shivamogga city will be built at a cost of more than a billion rupees to help start new trains from Shivamogga and relieve congestion in Bengaluru and Mysuru maintenance facilities.
The PM will lay the groundwork for a number of road development projects totaling more than 2150 million rupees, including the construction of a new bypass road for Shikaripura town connecting Byndur Ranebennur, the widening of NH-169A from Megaravalli to Agumbe, and the construction of a new bridge at Bharathipura in Teerthahalli Taluk. He will also unveil and lay the groundwork for multi-village schemes totaling over 9500 million dollars under the Jal Jeevan Mission.
In Shivamogga, 44 Smart City projects worth more than $8950 million will also be inaugurated. Among the projects are eight smart road packages totaling 110 kilometres in length, an integrated command and control centre, and multi-level car parking; smart bus shelter projects, intelligent solid waste management systems, park creation, and riverfront development projects. Later, Modi will fly to Belagavi to release the 13th instalment of about 160,000 million under the Pradhan Mantri Kisan Samman Nidhi (PM-KISAN) through direct benefits transfer to more than eight crore beneficiaries.
Related Stories