Port restrictions due to India's Covid wave developing crew change crisis
01 May 2021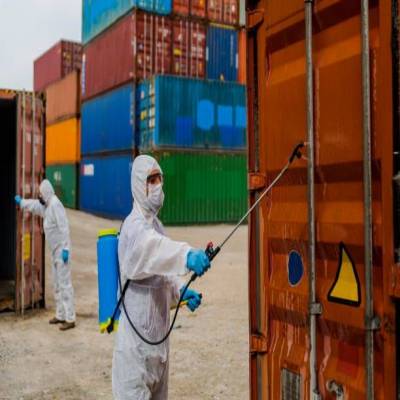 The second wave of Covid-19 in India has further affected the crew change crisis globally, instilling fears in the ports and shipping industry of a situation worse than the Suez Canal blockage.
Last week, the port of Singapore banned vessels changing crew who had been in India within the past 14 days, with similar restrictions at the UAE's Fujairah, a major bunkering hub, and Zhoushan in China. According to the International Chamber of Shipping, there are around 2,40,000 Indian crew members at sea a year, of 1.6 million worldwide, and concerns are rising that numbers stuck on vessels could rise from the current 2,00,000 to the peak of 4,00,000 last seen in September 2020.
India has advised its seafarers not to sign off from vessels after completing their contracts for at least the next month or until the situation improves.
The International Maritime Organisation (IMO) has launched a due diligence tool to help businesses uphold their responsibility to protect human rights at sea.
As well as worsening the plight of Indian seafarers stuck at sea, the port restrictions could disrupt vessel schedules. According to the shipping industry, the supply chain disruption after the Suez Canal blockage would be nothing in comparison to the disruption coming from being unable to change crews. A container vessel has already been delayed. According to vessel-tracking service Fleetmon, the ONE-operated Athens Bridge was denied entry into Malaysia, Singapore and Vietnam after departing India on 22 April. The ship was finally allowed to dock in Manila for emergency medical aid on 6 May after two crew members were suspected of having Covid-19.
The supply of empty containers to India could be impacted yet again, this time by India's new Covid-19 surge.
---
Also read: ICMR Head: Most of India should be under lockdown for 6-8 weeks
Also read: INS Kalinga: Indian Navy sets up Covid-19 care centre at Bheemunipatnam
Related Stories