Porur and Powerhouse Phase II Line in Chennai faces delay
01 Apr 2023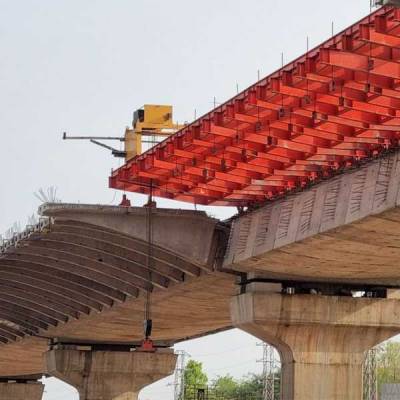 It is now anticipated that the Porur to Powerhouse segment of the Chennai Metro Rail's Phase II line may only open in the middle of 2026, which could be a big letdown for commuters. As part of the mammoth Rs 618.43 billion Phase II project, Chennai Metro Rail Ltd (CMRL) had envisioned opening the whole elevated line from Poonamallee to Powerhouse through Porur by the end of 2025.
One of the project's three main corridors (Corridor 4 - 26.1 km), the Light House to Poonamallee corridor, includes this segment. Madhavaram to SIPCOT (Corridor 3 - 45.8 km) and Madhavaram to Shollinganallur (Corridor 5 - 47 km) are the next two corridors to be built for the Phase II project, bringing the total length to 118.9 km. Only the section between Poonamallee and Porur is anticipated to be completed by December 2025, according to CMRL officials.
"It may only be open by the middle of 2026 because the section from Porur to Powerhouse has been delayed by around five to six months. The time it takes to acquire land is one of the main causes of the delay. This work took about a year, and the acquisition for this stretch was only finished approximately three months ago. But, we are currently in talks with the contractor to move the project along faster and with less delay "one official declared.
The development of Porur-Alwarthirunagar into a double-decker length road presents another big challenge. As a result, Alapakkam, Alwarthirunagar, Porur, Karambakkam, and Valasaravakkam stations along Corridors 4 and 5 will be shared. "This is one of the most time-consuming and challenging portions to be developed for the Phase II project," he added.
Two stations, Kumananchavadi and Karayanchavadi, are reportedly having difficulties finishing construction as work is still being done between Poonamallee and Porur. Another official stated, "There were some land-related concerns in these two locations, but they have since been handled, and they will be opened on schedule.
Related Stories