President Murmu lays foundation stone for projects at Kandla Port
01 Oct 2022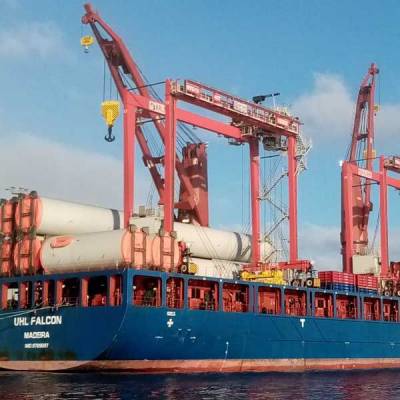 President of India, Droupadi Murmu, laid foundation stone for four significant projects at the Deendayal Port Authority in Kandla, Gujarat, totaling more than Rs 2.80 billion, ushering in a new age of development.
These initiatives will improve port infrastructure, improve logistical efficiency, and raise the hinterland's overall economic growth.
Along with further improvements in ship turnaround times and quicker cargo evacuation, these developments will also increase the port's capacity for handling cargo.
With a project cost of Rs 695.1 million, new dome-shaped godowns will be built inside the cargo jetty area. These godowns will have an increased working height, allowing for more cargo handling. They will also be suitable for unloading bulk cargo using a hydraulic system by fifth-generation trucks and transport vehicles.
With a project cost of Rs 800 million, the improvement of plots and storm water drains in a 66-hectare area inside the cargo jetty area will upgrade the plots/storage area and include utility services like concrete roads, storm water drain networks, pipe conduit for electrical cables, paving and labour amenity, facilities like drinking water, toilets, and rest-shelters for workers.
Also read:
Environment ministry to greenlights Dighi Port Industrial Area
Consultant for Hooghly River tunnel project in Kolkata Port gets hired


Related Stories