Priority corridor of the Bhopal metro on track
01 Mar 2023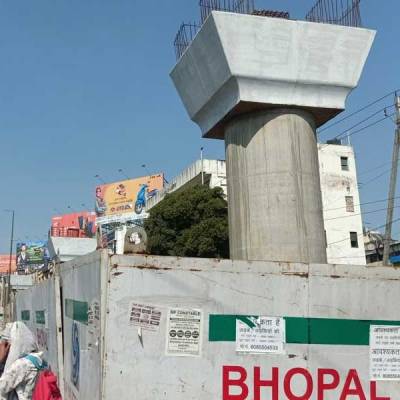 In 210 days, the four kilometer-long priority corridor of the Bhopal metro is set to become functional, for this ongoing project the first batch of 18 cm head-hardened rail track for the metro depot arrived on Saturday last week.
In the city, the movement of loaded tracks on heavy vehicles raised a lot of curious eyebrows. The 4-kilometer Bhopal corridor will receive 8,120 MT of track, while the 6.3-kilometer Indore metro, which will be completed in September, will require 8,425 MT.
These rail tracks will initially support approximately 50 coaches and cost INR 1380 million, putting the city metro's priority corridor on the right track. For now,coaches will ply on under construction metro stations and its support system.
By April, the track is expected to be laid. Signaling work is also being worked on simultaneously. According to sources, everything aligns with the project's financial aspect.Following the allocation of INR 7100 million that was made public in the MP budget on March 1.
MPMRCL will apply for the first trench of a loan from the European Investment Bank (EIB). It would help pay for 50 coaches. IIT Mumbai will be in charge of certifying the structural design of the segmental box-girder superstructures in Bhopal and Indore.
Related Stories