Proposed Coastal Link to Connect Kharegaon-Anand Nagar in Kopri, Thane
01 Jun 2023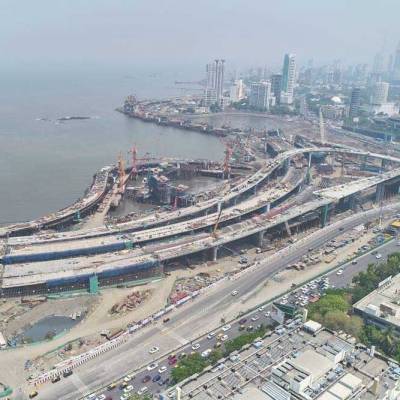 The Mumbai Metropolitan Region Development Authority (MMRDA) has begun working on a significant coastal road project in Thane as the coastal road parallel to Ghodbunder Road faces challenges. It aims to enhance connectivity in the area by connecting Kharegaon and Anand Nagar at Kopri.
The plan for the proposed link road between Kharegaon and Anand Nagar at Kopri has been prepared. The feasibility of the project is being assessed as part of the second phase of the Thane coastal road initiative.
At present, there is no direct road connection between Kharegaon and Kopri, resulting in commuters having to take a detour of over 30 minutes. The new coastal road will significantly reduce travel time to approximately 15 to 20 minutes, benefitting the area's residents.
The proposed coastal link road between Kharegaon and Kopri spans a length of 7.34 km. The MMRDA has started the process of appointing a consultant to prepare a feasibility report and proceed accordingly. The consultant will inspect the proposed road alignment, taking into account the potential construction of a bridge to connect both sides of the Thane Creek.
Regarding other projects, the Thane coastal road project connecting Gaimukh and Balkum, estimated to be 13.21 km in length and costing Rs 45 billion, is still in the planning stage. However, it has faced obstacles due to opposition from residents of Mogharpada Village on Ghodbunder Road. The MMRDA intends to acquire the land occupied by the villagers, which is not only necessary for the Thane coastal road but also for establishing a car depot for the Metro 4 and Metro 4A Green Lines—Wadala-Ghatkopar-Kasarvadavali and Kasarvadavali-Gaimukh metro rail corridors.
As the MMRDA makes progress with these infrastructure projects, they are carefully considering how to address challenges and ensure the effective implementation of these vital transportation links in Thane.
Also read:
Government of Maharashtra invites tenders for civil works
IIT-Delhi flags chloride concern for buildings


Related Stories