Pros and cons of glass facades
01 Jul 2022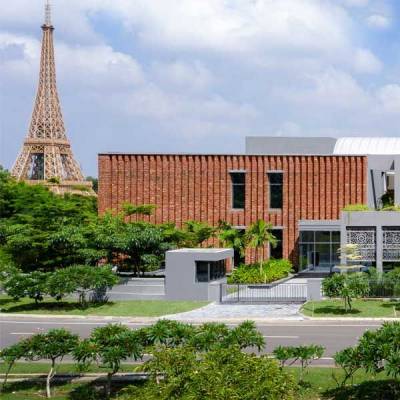 A recent fire in June 2022 at Dev Complex, a hospital near Parimal Gardens in Gujarat, retrained the spotlight on glass facades and the ensuing problems of ventilation, fire evacuation and fire safety. Following the incident, the Gujarat High Court directed the Gujarat government and Ahmedabad Municipal Corporation to do away with non-fire-compliant glass facades. Seventy-five people, including 13 newborns, were rescued.
Another fire occurred at a commercial complex in Mundka, in Delhi. The building had a single point of entry and exit along with a fixed glass facade, both critical aspects in this mishap.
Fire risks aside, glass facade systems impact the environment. The seamless integration of the building into the built environment, clean and non-obstructive lines, visual connectivity, indoor and outdoor connectivity via complete transparency they offer often make these towers hard to discern for birds, with many flying into glass facades.
For instance, recently in Surat, a flock of about 40 rosy starlings hit the highly reflective glass wall of the Surat District Cooperative Bank. On a larger scale, glass buildings have a considerable impact on their immediate environment. "It is just like the greenhouse effect," Neeraj Kapoor, Founder and Managing Director, Kalpakrit, explains. "We have heard the term being used for the planet but glass replicates that effect at a building level. Once heat is trapped inside, it needs to be thrown out, which is where air-conditioning systems come in."
Related Stories